Tips for The Christmas Market
The Christmas Market has 107 stands and so much of what you see may look the same, but it's not all the same. Below are some of the favorites that we've tried so far this year. If some of the names are confusing, we also have a list of the most common foods of the Christmas Market, along with photos to help you identify them, and recipes in case you are feeling like recreating the market at home. From us to you we wish you – "Dobru chut!" – if you're eating and – "Na zdravie!" – if you're drinking.
Ciganska
Bukat, a stand in the Main Square, for four years has been setting a standard that others at the Christmas market have to live up to. It doesn't deep fry in fat, it grills over charcoal. They don't give you a little gristly piece of meat, they give you two full size pieces of meat – usually double what their competitors offer, but at the same price (|2.70| for a ciganska). Our recommendation for Bukat's best sandwich is "the mix" or "miesany" as they call it – it's not a chicken ciganska, nor a pork ciganska, it's a big piece of grilled pork AND a big piece of grilled chicken on one sandwich – thus the name. Bukat is located at the Main Square and is near Maximillian's Fountain. Main Square will be marked in Slovak as Hlavne Namestie on most maps.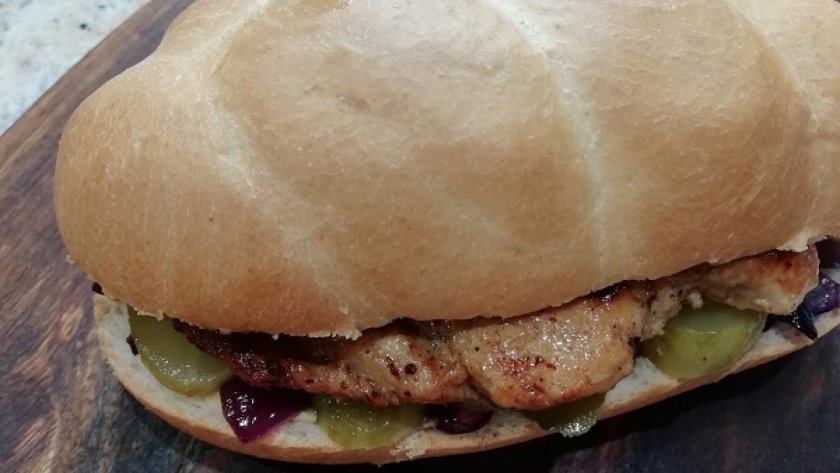 Another tasty ciganska is at a nameless shack on Hviezdoslavovo Square. It is the first stand on your left when you stand with your back to the National Opera. They make a good sandwich for |2.50| with a crisp roll and will throw hot peppers on free of charge. They also have some heavily stuffed loksa and are one of the only stands we've found at the market so far this year that advertises a goose pate loksa. Their competitors are quick to disagree that at |60| / kilo for goose liver, anyone who advertises |1.40| goose liver loksa is a liar. If you like blue cheese, I recommend their niva loksa as well. Niva is a Slovak version of Roquefort. And like many stands, they use wine from nearby Pezinok made by the Matysak family. The hot white wine at this booth is particularly good.
Sweets
U Kristinky, just off of the Main Square on Franciscan Square has glorious poppy seed strudel. They don't cut every strudel the same size so be sure to point to a big one if you have a big appetite or a small one if you have a small appetite. Big and small are the same price.
"Holandske Sladke Oblatky," on Frantiskanske Square, across from U Kristinky, has warm caramel filled waffles based on a dutch recipe. For |1|, we recommend giving them a shot. They are open from 10:00 to 20:00.
Wine
A delicious white wine at the market is from the nearby city of Modra and is on the Main Square at "Bratia Cickovci" (The Brothers Cicko). It is a fragrant wine and is perfect for drinking warm. It is a mix of two grapes 80% Rulandske Biele (Pinot Blanc) and 20% Feteasca Regala. It also has nutmeg, cinnamon, and cloves and none of the artificial spice mixes that some stands use. "Bratia Cickovci" also sell a sciskanica for |1|. It's essentially a baked loksa with ground bacon inside.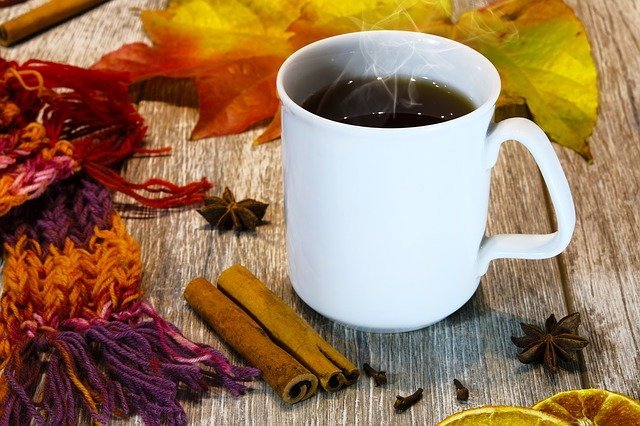 ciskanica became popular in Modra after World War II, when there wasn't much money, but there was a lot of wine and potatoes and the locals had to figure out inventive ways to make potatoes tasty. It goes perfect with their hot white wine. The Brothers Cicko also sell Bratislavske Rozky – Bratislava Rolls – a traditional small pastry from Bratislava filled with poppy seed or ground walnuts.
For a good red wine, try U Bobesa on the main square near Bukat. They are run by a family from nearby Slovensky Grob who clearly know what they're doing. Some hot wines taste like nothing more than a hot wine, which seems to miss the point. U Bobesa's wine, however, actually tastes like cinnamon and cloves and even seems like a touch of apple juice was added to the wine instead of sugar. It ends up being a very pleasant spiced red wine. No need to worry about being served a sour wine by them.
A Bosnian ´Hamburger´
If you're looking for other interesting food, U Mamicky, in front of the Japanese Embassy on the Main Square has a Balkan taste - a pita made fresh and baked in front of you on a grill, a hamburger patty, some chili and "Kajmak," which is akin to a very heavy butter from Bosnia. It is a big patty of meat and it is rich if you have the kajmak on top. The sandwich, called pleskavica, is a perfect meal to get you ready for the drinks of medovina or hriato that might follow. U Mamicky is on the Main Square, halfway between the stage and the fountain.
Great Medovina and Not So Great Medovina
On Hviezdoslavovo square there are two stands next to each other that offer a great medovina and a third one that offers great medovina along with beeswax candles. They are on your right when your back is to the National Theater. The last medovina stand, under the yellow "Medovina" sign, even has the bitter dark medovina that has disappeared from all other stands this year. They have the herbs "horec" and "palina" in them, as well as 18 other herbs selected by the owners of that stand Medovina at most other stands at this year's market is generally disappointing. This can be expected after such a bad year of honey production, but there's more to the story than that. Part of the beauty of a good medovina is the fact that it tastes and smells vaguely like honey.
For medovina purists, we advise that you watch out for the flavored medovinas that contain any number of different "aromas" from cherry, to walnut, to so called "old Slavic." They taste nothing like medovina and taste like something that was designed in a food sciences laboratory in New Jersey. One of the special aspects of Bratislava's Christmas Market is that it doesn't try to pretend being something that it's not. The food is made from local recipes, the crafts are largely locally made. Crafts that are made in China and tastes that were made in New Jersey might belong in some of the Viennese Christmas Markets, but not in Bratislava. We welcome you to be a part of the tradition that goes back thousands of years, of making all-natural drinks from honey. Go for the medovina that tastes like medovina.
Hot Black Currant Wine
If you've had enough spiced wines, for a little change of pace "U Troch Sobov" or "The Three Reindeers," the last stand on the Hviezdoslavovo, will serve you a warmed black currant wine. They also have a delicious ciganska, made fresh, with meat from Bratislava's most popular butcher – Orban. They'll add free sweet peppers or hot peppers as well.
Hriato
Hriato is fried bacon and caramelized sugar mixed with a warm glass of homemade alcohol (52%). Many stands have it. If you are feeling adventurous, we strongly recommend that you give it a try as a traditional drink that will keep you warm in the cold.
Click here to learn more about the foods of the Christmas Market or here to return to the main page of the Christmas Market Guide.