TOP 7 sushi restaurants in Bratislava
Tips from locals
If we take typical Slovak food and Slovak cuisine, sushi is a completely different world. Despite this (or maybe because of it?), Japanese restaurants in Bratislava are very popular. But where to go if you want to enjoy really good sushi in Bratislava? Just take a look at our tips for the restaurants with the best sushi in Bratislava, where sushi in traditional and original versions is served, and most importantly - with the highest quality.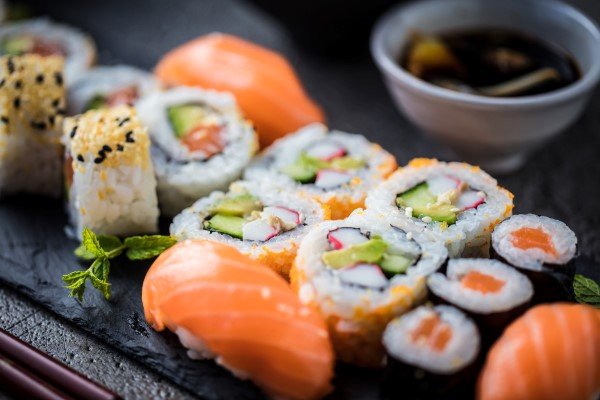 Kai Sushi & Fusion Bar
Address: Nevädzova 6, Bratislava
GPS: 48.15211, 17.1579
http://www.kaisushi.sk/
As it´s said, size doesn't matter - and in the case of this restaurant, it's doubly true. It's a small, cosy place with just a few tables located in the Retro shopping centre. Yet you'll find sushi that locals and tourists alike sing praises about. Kai Sushi combines traditional Japanese cuisine with elements from modern Asian and European cuisine, and the sushi there not only tastes great, but looks great too. You can literally eat it with your eyes. The icing on the cake is the very friendly staff - it's not uncommon for the chef himself to come to you to make sure everything is okay and you're happy.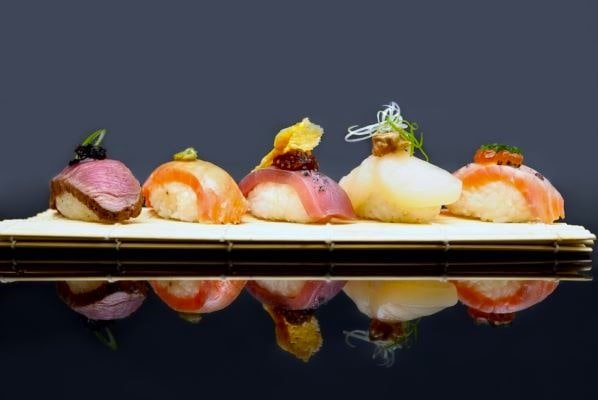 Source: kaisushi.sk

Geisha Sushi Bar
Address: Bajkalská 9, Bratislava
GPS: 48.16394, 17.13897
https://www.mnam.delivery/
The restaurant is one of the "mňam.delivery" network, so you can have sushi delivered as well. However, a visit to this establishment is a pleasant experience from the sushi offer to the service. In addition to the classic sushi, the restaurant offers plenty of unique combinations. Definitely sushi in Bratislava worth trying!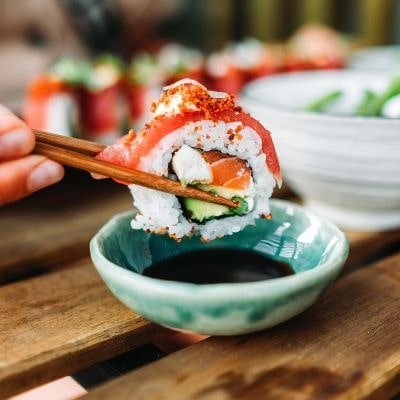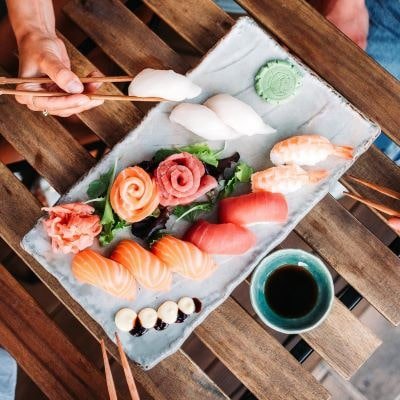 Source: facebook.com/geishasushibar

Kazumi restaurant
Address: Podunajska 31, Bratislava
GPS: 48.14234, 17.19608
https://kazumi.sk/
The owner and chef of this restaurant learned the art of cooking from true Japanese masters and tries to pass on everything he has learned to his guests in this cosy restaurant on the banks of the Little Danube. Some of the best sushi in Bratislava and other Japanese specialties are served by the friendly, smiling staff. You can also combine your visit to the restaurant with a pleasant walk through the Vrakuňa Forest Park.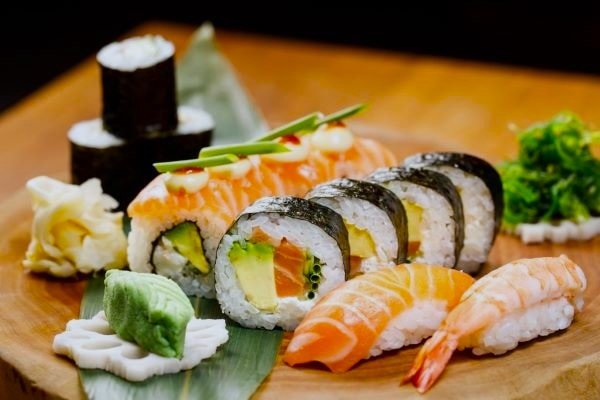 Source: kazumi.sk

Sushi Bar Tokyo
Address: Strakova 2, Bratislava
GPS: 48.14168, 17.10674
http://www.sushi-bar.sk/
Do you have a craving for sushi, but your friends would prefer something Thai? Everyone will be satisfied at Sushi Bar Tokyo. This Japanese restaurant right in the centre of Bratislava offers not only traditional Japanese but also Thai cuisine. There is also a wide range of drinks, and we recommend trying one of the homemade lemonades. Prices are reasonable despite the attractive location. The restaurant's motto is "Life is amazing" - and we couldn't agree more!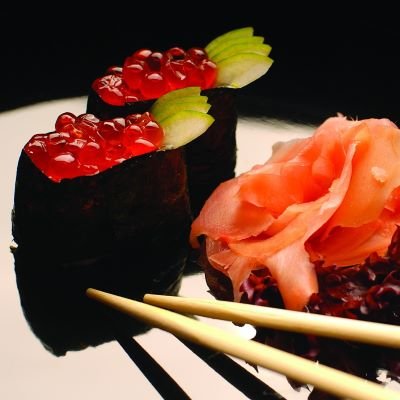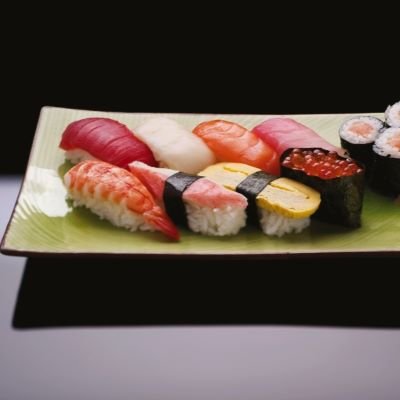 Source: sushi-bar.sk

IASAI Bratislava
Address: Hviezdoslavovo námestie 172/14, Bratislava
GPS: 48.14121, 17.10614
https://www.iasai.sk/
Almost under Bratislava Castle and a short walk from the SNP Bridge with its famous UFO view, you can indulge in a gastronomic experience with a taste of Asia spiced with a dash of European cuisine. Thanks to the open kitchen, you can watch the chefs directly preparing your meal, which is a great spectacle in itself. Contrary to the usual "the more on the plate, the better", they keep it minimalistic and the portions are rather in tapas style to give the guest the opportunity to taste as much as possible during their visit. And everything tastes absolutely fantastic!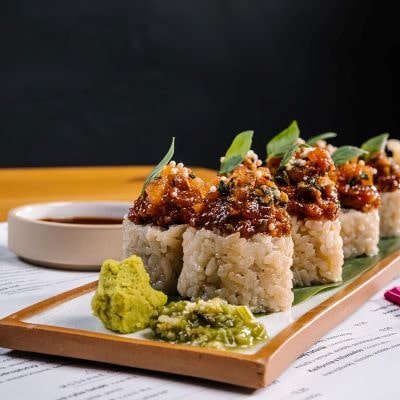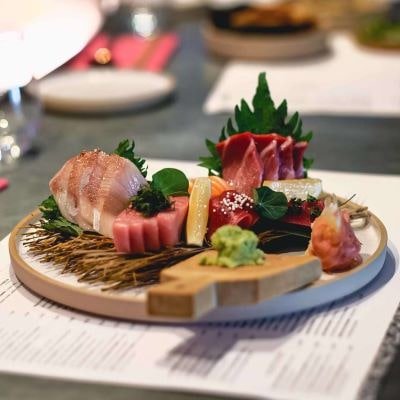 Source: facebook.com/iasaifoodbar

Sushi House
Address: 3 branches
Mierová 27, Bratislava - Perla Ružinova, GPS: 48.14962, 17.16816
Kúpeľná 1, Bratislava - Staré Mesto, GPS: 48.14163, 17.11157
Štefánikova 15, Bratislava - Staré Mesto, GPS: 48.15102, 17.10664
https://sushihouse.sk/
Sushi House is a family-run sushi restaurant in Bratislava with three branches - and you can't go wrong by visiting any of them. In addition to sushi, the menu is also rich in bento boxes. If you're the soup type, we recommend the spicy-sour soup.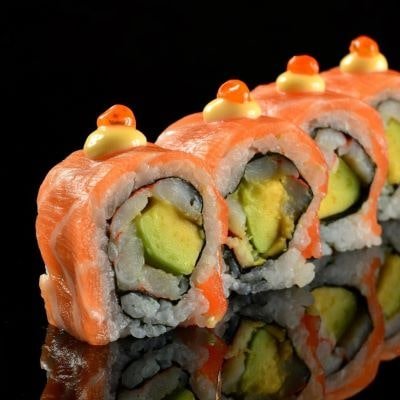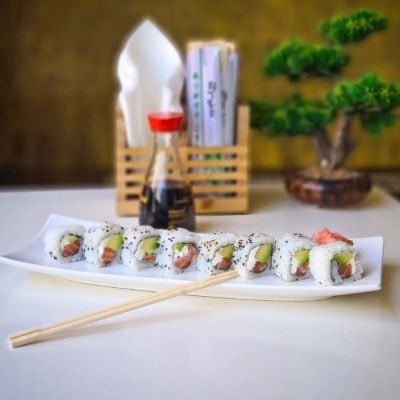 Source: facebook.com/sushihousebratislava

Wabi Sabi
Address: Dvořákovo nábrežie 4, Bratislava
GPS: 48.14101, 17.09123
https://www.wabisabi.sk/
Wabi Sabi is a small piece of Asia right on the banks of the Danube. It is located in the River Park complex and not only is the location pleasant, but also the interior with outdoor seating. The menu is varied, with choices for lovers of harmonious dishes and those looking for bold flavours, aromas and something more spicy. If you don't know what to order, the friendly staff will be happy to help. You can be sure of freshness and quality at the highest level.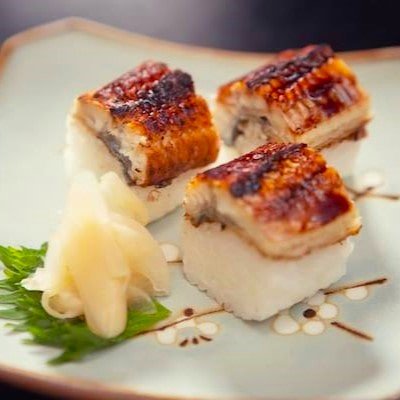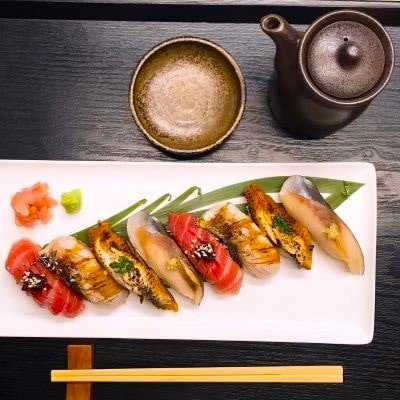 Source: facebook.com/WabiSabiRest/
ADDITIONAL TIPS
If you get hungry while shopping, you don't have to settle for any fast food. AVION Shopping Park is home to
Wok & Sushi
, an all you can eat restaurant with a wide range of dishes - including sushi. And believe it or not - it's really good, and at an unbeatable price. In addition to Wok & Sushi, you can also find a branch of
Edo-Kin restaurants
in shopping centres. They prepare fresh sushi daily in boxes as well, so if you don't have time to sit down, it's possible to take a bit of Japan with you anywhere.

Map with an overview of the best sushi restaurants in Bratislava