Bratislava Events
Overview of the most famous events in Bratislava during the year

Bratislava is a lively city where something is always happening. Throughout the year, there are many events worth attending - from cultural (especially music) to sports to gastronomy... there is something for everyone! Below you will find a sample of the most well-known which take place in Bratislava annually and thanks to them you can get to know Bratislava or Slovak culture in general even better. So find yours and make your stay in Bratislava more enjoyable!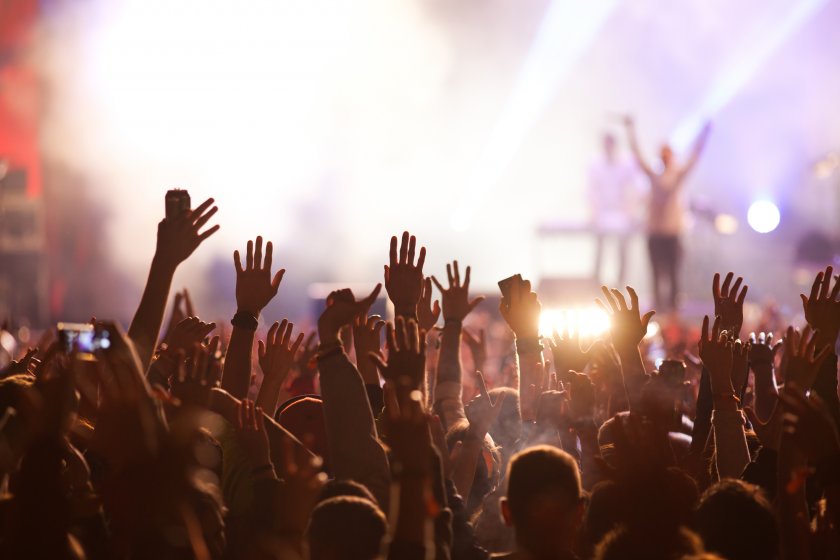 JANUARY - FEBRUARY

Winter Food Festival
https://www.zimnyfestivaljedla.sk/
The winter food festival takes place in selected TOP restaurants from the gastronomic guide Gurmán in Slovakia. It offers visitors a unique experience and the opportunity for everyone to taste quality gastronomy and visit the best and often unaffordable restaurants in the Slovak Republic, at truly symbolic prices.
Bratislava ball and carnival season
A reminder of the rich tradition of balls in Bratislava. During the event significant personalities or achievements (ideas) are awarded. The ball also marks the end of the carnival season.

MARCH

Easter in Bratislava (March / April)
Easter in Slovakia is a significant and important holiday associated not only with Easter markets, but also with many traditions, customs and typical Slovak delicacies. Special Easter tours and other events are also part of the celebrations.
Convergences Festival
https://www.konvergencie.sk/
The International Chamber Music Festival (held during spring as well as autumn)

APRIL
Good Market ("Dobrý trh")
https://www.dobrytrh.sk/
An event that seeks to enliven the city's public space, promoting small producers and quality local produce and products of diverse cultures. In addition to stalls with quality food, original design, books, accessories and clothing, the Good Market offers many experiences - surprising art installations, exceptional concerts, workshops for children and adults.
The Good Market usually takes place in three locations in Bratislava: on Jakub's Square, Panenska Street (with the second event in autumn) and in the Old Market Hall.
ČSOB Bratislava Marathon
https://bratislavamarathon.sk/
A holiday not only for Bratislava, but also for runners from all over Slovakia and more than 50 countries of the world. A family running event in a city that loves running, where "everyone is a winner" who stands at the start and surpasses himself.
National Run Devin - Bratislava
A traditional and the oldest athletic event in Slovakia. It took place for the first time in 1921 and the event has entered the athletic record books as the oldest ever organized road race and also Slovakia's oldest athletic event. The run starts directly by the legendary Devin Castle, is 11.625 km long and ends in the Bratislava city centre.
Craft Beer Festival - "Salón piva"
https://salonpiva.beer/
A special degustating Craft Beer Festival of small craft breweries from Slovakia, but also from abroad, which takes place in the Old Market Hall in Bratislava. There is usually a great atmosphere and one interesting fact - each brewery has to introduce a new beer that has not been released to the Slovakian market before. The event takes place in spring and autumn, with a "summer edition" in summer.
Bratislava City Days
https://www.bkis.sk/bratislavske-mestske-dni-2022/
https://www.visitbratislava.com/bratislava-city-days/
The traditional annual Municipality Door Open Days during which you can enjoy free entrance to city museums, attractions, free sightseeing tours, workshops, free river cruise, historical vehicles rides, exhibitions and many other interesting programmes and events.
Spring Bratislava Jazz Days
https://www.bjd.sk/
The Bratislava International Jazz Festival is one of the largest events of its kind in Central Europe. It is regularly attended by the most famous jazz stars. Its spring edition is usually a one day miniversion of the autumn festival.
Slovak Food Truck Fest
https://www.slovakfoodtruckfest.sk/bratislava/
Travelling event with Bratislava as one of the stops. Street food specialties from Slovakia and the world and a rich accompanying programme.
Tip: Street Food Park
A street food festival offering quality and imaginative street food takes place every month in front of the Old Market Hall, during winter season indoors. Moreover, it follows a Zero Waste philosophy.
https://staratrznica.sk/en/street-food-park

MAY

Bratislava Majáles
https://www.bratislavskymajales.sk/
Open air festival on the Danube waterfront. Live concerts, children's programmes, demonstrations of non-traditional sports with fireworks on the Danube at the end.
Napoleon's Siege of Bratislava
Breath-taking re-enactment of the fights of 1809 when Napoleon's troops had been besieging Bratislava for a month. It usually takes place in the Sad Janka Kráľa Park.
Night of Museums and Galleries
https://www.nmag.sk/
The doors of museums and galleries remain open to visitors until late in the evening and at night to allow them to see the exhibitions.
Knights in Devin Castle
Be taken back to the Middle Ages – the times of knights, ladies and troubadours. Swordplay performances, historical dance, craft shows, dueling knights on horsebacks. First Saturday of every month May - Sept.
Open Wine Cellars on St. Urban´s Day
The traditional opening of the cellars on St. Urban, combined with the opening of the season on the Little Carpathian Wine Route. Two days of great wines and experiences.

JUNE

The Cultural Summer and Castle Festival (June - September)
https://www.bkis.sk/kulturne-leto/
The largest multi-genre festival. The streets of the Old Town turn into venues of street theatre performances, concerts, traditional crafts, film screenings, leisure activities and much more.
Bratislava Coronation Days
https://www.visitbratislava.com/bratislava-coronation-days/
The legendary event reviving the 400-year-old medieval tradition, during which Bratislava returns in time of Pressburg and visitors can experience the coronation procession, knights' duels or free guided tours.
Viva Musica! festival (Jun - Sept)
https://vivamusica.sk/en/home/
A unique concept of a summer music festival. It introduces classical music performed by leading artists from home and abroad in unconventional spaces and contexts to reach wider audiences. One of the largest international classical music festivals in Slovakia.
Guitar Festival of J.K.Mertz
https://www.jkmertz.com/en
One of the most important events of the Slovak festival scene and one of the oldest of its kind in the world. It has taken place in Bratislava since 1976. A part of the Bratislava City Festival Culture Summer.
Festival of Frankovka Modrá (Blue Lemberger)
Wine festival in Bratislava - Rača, a reminder of Maria Theresa's favourite wine.
Street Art Festival
https://www.facebook.com/bastreetfest/
Unique event in which the facades of buildings are transformed into a public gallery by professional artists. An effort to show the wider public that graffiti is an art that can also beautify the city.
Bratislava Book Festival - BRaK
https://brakfestival.sk/index.php?lang=en
A celebration of beautiful books presenting the best of production of writers, illustrators, book graphicians and typographers from Slovakia and surrounding countries.
Ongoing:
Knights on Devin Castle (May - Sept.)

JULY

Summer Shakespeare Festival
http://www.wshakespeare.sk/
The oldest and biggest open-air festival in Slovakia presenting works by William Shakespeare. It is held in the unique scenery of the Bratislava Castle in the first half of summer.
Ríbezľový Devín
Wine festival supporting the tradition of currant wine production in Devin
Ongoing:
The Cultural Summer and Castle Festival (June-September)
Viva Musica! Festival (July – August)
Knights on Devin Castle (May - Sept.)

AUGUST

Days of craftsmen ÚĽUV (Dni Majstrov ÚĽUV)
http://www.uluv.sk/en/web/home/
The city's largest festival of folk culture and craftsmanship organised by The Centre For Folk Art Production (ÚĽUV). Craftsmen from all over Slovakia demonstrate traditional crafts in the streets of Bratislava. A part of the Bratislava Cultural Summer.
Uprising Reggae Festival
https://www.uprising.sk/en/
Music festival commemorating an important historical event - Slovak National Uprising. The biggest (not only) reggae festival in the region. included. Location: Zlaté piesky lake
Open Door Days with Goose Specialties in Slovenský Grob (August / Sept.)
If you want to taste the best goose, visit the Kingdom of Geese (Kráľovstvo husaciny) in Slovenský Grob, where they have been roasted for 120 years. Visitors from all over the world, even as far away as Japan, travel here to buy crispy goose meat. During the Open Day at the end of August or in September, you can taste a special tasting menu.
Ongoing:
The Cultural Summer and Castle Festival (June - September)
Knights at Devín (May-Sept)

SEPTEMBER

Bratislava Music Festival (Sep - Oct)
The most important international festival of classical music in Slovakia, held since 1964 and organized by the Slovak Philharmonic.
Telekom Night Run
https://bratislavamarathon.sk/event/telekom-night-run/
The largest night run organized in Slovakia. 10 km
World Music Festival (Aug / Sept)
https://worldmusicfestival.sk/en/
An international festival dedicated to world music, folk music, ethnojazz and fusions with other genres. The aim of the festival is to offer a varied programme and to bring an event that enlivens the historic centre of the city. In addition to concerts, the programme includes dance performances, workshops, films and other side events.
White Night
http://www.bielanoc.sk/
The largest and most visited festival of contemporary art in Slovakia. One of the most beautiful autumn events offering visitors an untraditional artistic walk through the night city, full of experiences and new perceptions, which lasts from sunset until sunrise.
DM Women's Run
https://www.dm-zenskybeh.sk/
Not only Slovakia's biggest women's run, but also a sports and social event for ladies, girls and ladies of all ages. Its goal is to support women in a healthy lifestyle. It takes place annually in the city centre of Bratislava. Two distances - 4 km and 10 km.
Convergences Festival
https://www.konvergencie.sk/
The International Chamber Music Festival (held during spring as well as autumn)
Craft Beer Festival – "Salón piva"
https://salonpiva.beer/
(held during spring as well as autumn)
Events related to wine season:
Rača Grape Harvest
Grape Harvest Pezinok, Modra
A Day in the Vineyards
Ongoing:
The Cultural Summer and Castle Festival (June - September)
Knights at Devín (May - Sept)

OCTOBER

Bratislava Jazz Days
https://www.bjd.sk/
The Bratislava International Jazz Festival is one of the largest events of its kind in Central Europe. The main event.
Bratislava in Movement
https://abp.sk/en/
International Festival of Contemporary Dance
Bratislava Mozart Festival
International music festival

NOVEMBER

Month of Photography
https://www.mesiacfotografie.sk/festival
A part of the European Month of Photography taking place in many European cities. The longest locally and internationally known festival and the only curated festival of photography and visual art in Slovakia.
St. Martin's Days
The Festival of Young Wine
Open Wine Cellars – Small Carpathian Wine Route
Christmas Markets

DECEMBER

International Festival of Advent and Christmas Music
New Year's Eve in the City
New Year's Eve Run across Bratislava's Bridges
A running event for everyone who can't imagine New Year's Eve without doing sports. The route leads through all accessible Bratislava's bridges and along the waterfront of Danube. Approx. 11 km.
There are undoubtedly many other events in Bratislava that are worth a visit. The above list is just a few of the most important ones. For up-to-date dates and an overview of events, we recommend visiting e.g. https://eventland.eu/bratislava/events/, https://www.visitbratislava.com/event/ or https://www.bkis.sk/.