Best Pancakes in Bratislava
TOP 6 tips from locals
Is there anyone in the world who doesn't love pancakes? Whether in sweet or savoury versions, they are perfect for breakfast, snacks, dinner or just when you get the craving or want to reward yourself with something delicious. Because you can never have enough pancakes! And so that you don't have to deny yourself one when you visit Bratislava, we've put together some tips on where to go for the best pancakes in Bratislava.
Do you know... When you order pancakes in Bratislava, you´ll get ones more akin to French crepes than to American pancakes. Those pancakes that are famous in America are called rather "lievance" in Slovakia.

Pán Cakes
Address: Suché mýto 4, Bratislava
GPS: 48.14686, 17.10677
https://pancakes.sk/
At Pán Cakes, you can enjoy sweet and savoury pancakes in a cosy Scandinavian-style interior or in the summer in the garden, prepared according to their own secret recipe. You can choose from the traditional variants with jam or Nutella, or try the less traditional ones with coconut or poppy seed with white chocolate. Among the savoury variants, you can order for example pancakes with bryndza. Lactose or gluten intolerant? No worries. You can still pop in here for great pancakes, as they also prepare pancakes made from rice and buckwheat batter with lactose-free milk. In addition to the pancakes, you can also enjoy a great breakfast here, and soup for lunch.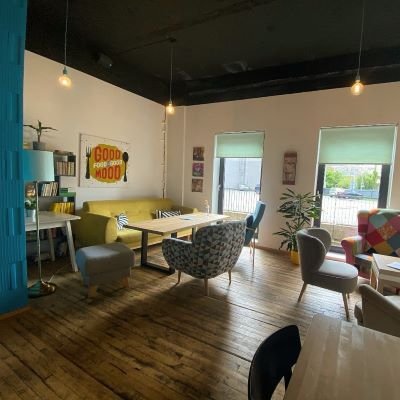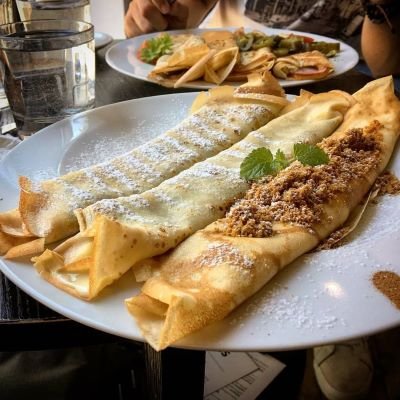 Source: facebook.com/PanCakes.a.jeho.palacinky

Palacinka Lacinka
Address: Šancová 3995/18, Bratislava
GPS: 48.15569, 17.10963
https://www.instagram.com/lacinka_official/
Lacinka is a legend among pancakes in Bratislava. The interior of the pancake shop is rather small and austere and upon entering, you may feel like you've been transported back in time. But the main thing to come here for are pancakes - and they really know how to make them perfectly. Whether you choose the sweet or savoury option, you can never go wrong. They taste just like those from your grandma's or mom's. What's more, the prices here are also very reasonable and the price-performance ratio is unbeatable. No wonder there are often queues and we recommend ordering pancakes to go. And which one to try? Ideally all of them!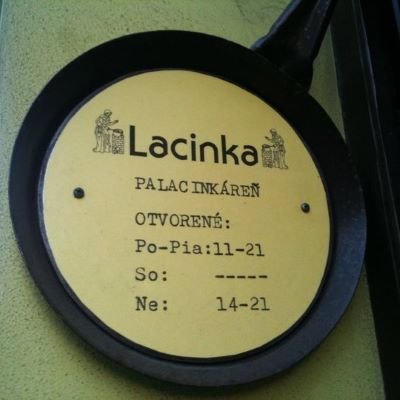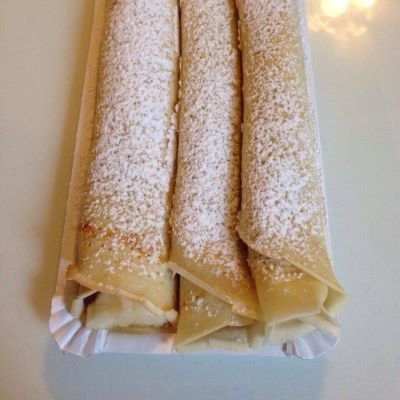 Source: facebook.com - Mame radi palacinky od Palacinka Lacinka

Funki Punki pancakes
Address: Klariská 12, Bratislava
GPS: 48.14429, 17.10548
https://www.funkipunki.sk/
One of the oldest shops with pancakes in Bratislava - and their pancakes speak for themselves. In addition to fillings, you can choose from 3 types of batter - sweet with cinnamon, savoury with potatoes or gluten-free and vegan buckwheat. Especially among the savoury pancakes, you will definitely find combinations you've never had before. How about a burrito pancake, with homemade pâté or an Indian lentil pancake with cucumber? The originality is not denied in the interior decoration, Funki Punki will be loved by all hipsters. During the week, it also offers a menu of 2 pancakes of your choice with soup at a discounted price.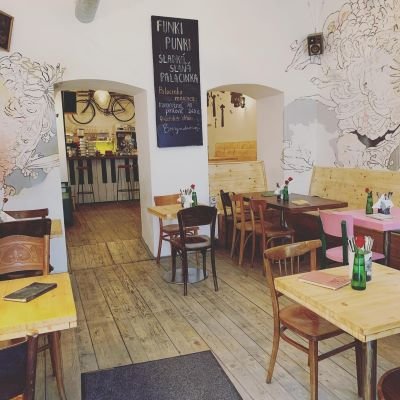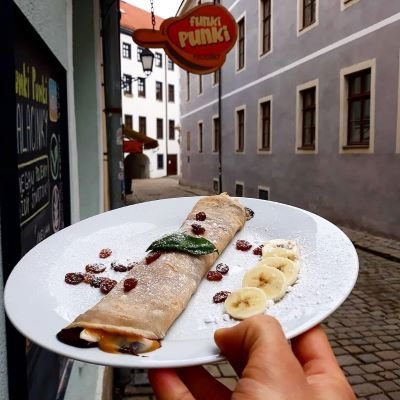 Source: facebook.com/palacinky

Paris Café Crêperie & Mac & Cheese
Address: Karadžičova 12, Bratislava
GPS: 48.14965, 17.12564
https://pariscafe.sk/
Enjoy pancakes in Bratislava and feel like in Paris? The authentic atmosphere of real France will literally breathe on you in this creperia run by a native Frenchman. You can choose from savoury and sweet, vegan and vegetarian options. Of course, Nutella or strawberry are the perennial stars on the menu, but have you ever eaten a crepe flavoured with the famous Speculoos Lotus biscuits? If you head here for pancakes with someone who isn't a pancake lover, no problem, just order the famous Mac & Cheese. As strange as the combination of pancakes and macaroons may seem, come and see that they do both perfectly!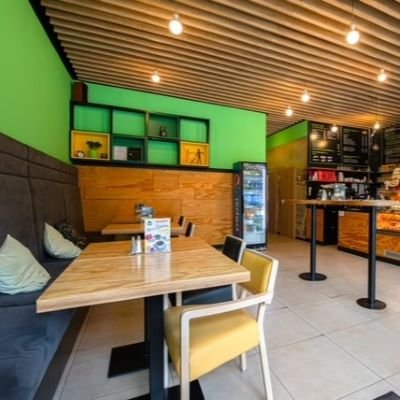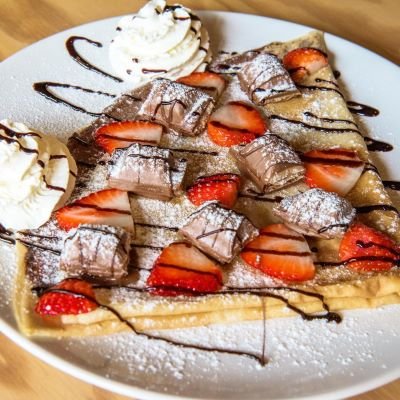 Source: pariscafe.sk, instagram.com/pariscreperie.slovakia/

Petite Creperie - Pouličné palacinky
Address: Židovská 5, Bratislava + foodtruck
GPS: 48.14249, 17.10395
https://www.facebook.com/petite.creperie.bratislava
https://www.instagram.com/petite.creperie/
Another place where you can experience what France tastes like. It was the French pancake shops that inspired the founder of this Creperie and she decided to bring this concept to the Slovak street food scene. The offer includes sweet and savoury crepes made from buckwheat batter. Apart from the fillings themselves, the way they are served is also unusual - folded into a triangle and served in a paper cone. So just grab a pancake and set off to explore the streets of Bratislava with zest. After all, these are named Pouličné palacinky, which means "street pancakes". Pop in for some at Vinco Winery, where you can get pancakes on a plate as well, or just drop by if you see their "red house on wheels" somewhere.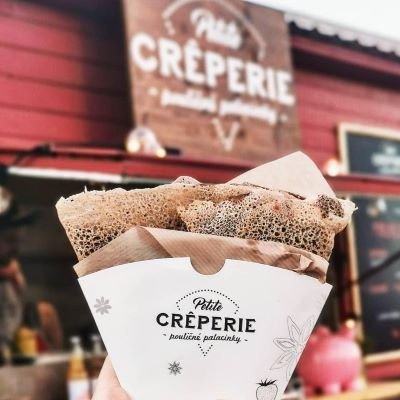 Source: facebook.com/petite.creperie.bratislava

Chez Amelie
Address: Frantiskanka zahrada, Františkánska 2, Bratislava
GPS: 48.14516, 17.10847
https://chezamelie.sk/
Tiny and slightly hidden, all the more pleasant French-owned pancake spot. So, not surprisingly, you can enjoy the French version of pancakes there - crepes prepared according to the original Breton recipe. However, what may surprise you is the range of crepes, specifically their names - all crepes are named after Paris metro stations. We recommend trying the Champs Elysées pancake with salted caramel. An incredible delicacy! Moreover, you can also buy their caramel in a jar to take home. Opening hours are quite variable, so be sure to check the website or Facebook page beforehand. The pancake stand is mobile, so you can meet Chez Amelie at various events.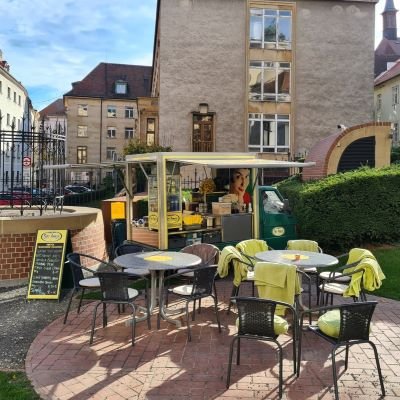 Source: facebook.com/ChezAmelieCreperie
Map with an overview of the best pancakes spots in Bratislava