TOP 7 steakhouses in Bratislava
Local guide to the best steak in Bratislava

Let's be honest. If you're a vegetarian, this article is not for you. To find a good place to eat in Bratislava, check out our Guide for all vegetarians and vegans in Bratislava instead. If, on the other hand, you are one of those who can appreciate a good piece of meat, be prepared for the fact that reading the following lines may make you hungry and craving for a proper steak.
In this guide, we'll take you to the addresses where meat is king, where every bite is a celebration of quality, taste, and the art of grilling. We introduce you the best steakhouses in Bratislava, where juicy, perfectly grilled steaks are more than just a dish - they're an experience. Whether you prefer your steak rare, medium, or well-done, these steak restaurants in Bratislava are sure to satisfy carnivorous cravings of every meat lover.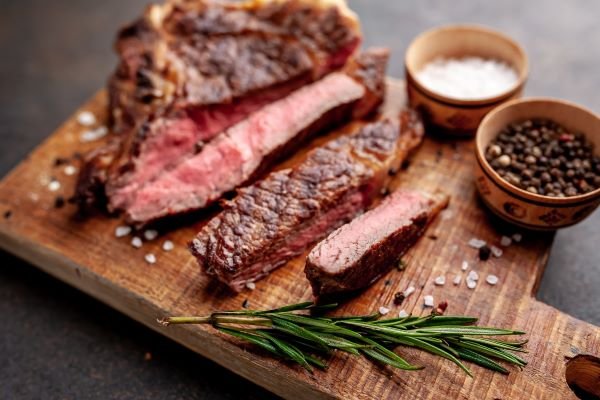 D.STEAK House
Address: Hviezdoslavovo námestie 245, Bratislava
GPS: 48.14266019272572, 17.10811608098804
Web: https://www.dsteakhouse.sk/
D.STEAK House, located in the heart of Bratislava, is truly the kingdom of steaks. Known for its elegant ambience and impeccable service, this restaurant offers a diverse selection of premium steaks, expertly grilled to perfection. They use the finest meats from around the world - Kobe, Wagyu, USDA Prime Black Angus as well as "Slovenské strakaté"- which are left to age for 7 weeks in their own dry-aging cabinet. Perfect steak experience, just be prepared for a higher number on the bill.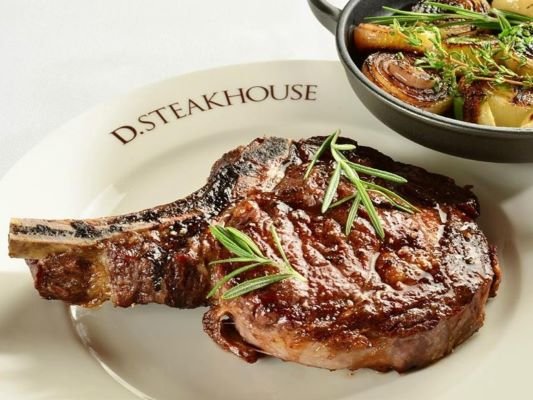 Source: tripadvisor.com

Steak House
Address: Vajnorská 1307/19, Bratislava
GPS: 48.163729045345214, 17.1297539444899
Web: https://www.steak-house.sk/steak-house
Next on the list of the best steak restaurants in Bratislava is the Steak House. Their hellishly good steaks will take you straight to steak heaven. No exaggeration! A wide range of beef steaks (including Wagyu or Black Angus from Uruguay) is complemented by other types of meals on the menu, so there is something for everyone. With years of experience and very friendly service, this steakhouse in Bratislava has won a loyal following among locals and visitors alike, even though it is located a short distance from the city centre.

El Gaucho I Bratislava
Address: Ventúrska 1, Bratislava
GPS: 48.142537405100576, 17.106304546033606
Web: https://sk.elgaucho.eu/
El Gaucho I Bratislava, an upscale steakhouse nestled in the heart of the city, promises an authentic Argentinian steak experience. The prices here are higher, but the quality and service you'll get for them is adequate. In addition to steaks, on the El Gaucho menu you´ll find excellent burgers, tartare, pasta and more. Our recommendation? Eh, actually, everything. But if you're a group of two, try the Chateaubriand. Don't be surprised if you encounter this steak restaurant not only in Bratislava but also in other countries (Vietnam, Thailand, the Philippines and the Czech Republic).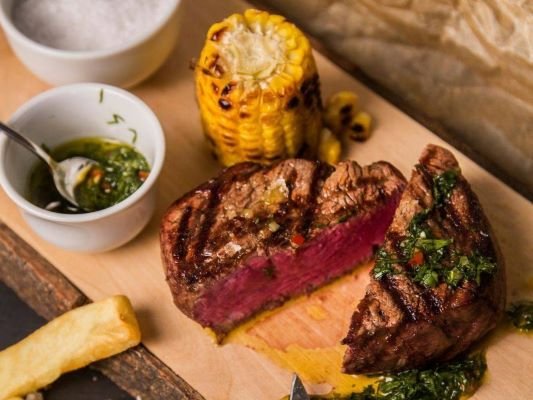 Source: facebook.com/ElGauchoSK

Towers Steak & Salad
Address: Bajkalská 9, Bratislava
GPS: 48.16486123441378, 17.140553985648385
Web: https://new.towersrestaurant.sk/
A must-visit in Bratislava not only for steak enthusiasts. Steaks play the main role here, of course (moreover, this is the first place in Slovakia to offer USDA Prime meat), but at the same time they also make their pasta, bake their bread, and so the menu is designed to make sure that everyone leaves with "heaven in their mouths". Towers Steak & Salad claims to offer the best steaks in Bratislava. True, or false? Well, try it for yourself! A little hint: On the list of the steak restaurants in Bratislava, this one is not for nothing!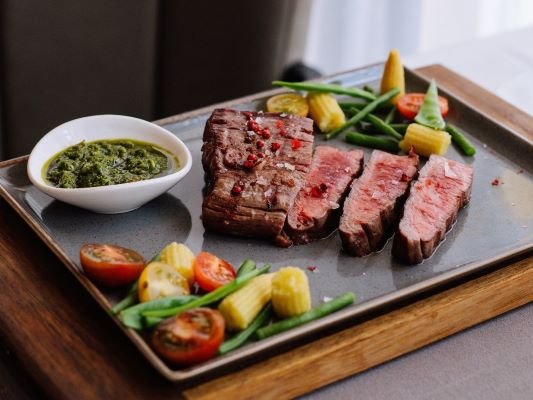 Source: facebook.com/TOWERS.Bratislava

Carnevalle
Address: Hviezdoslavovo námestie 20, Bratislava
GPS: 48.14260920642083, 17.107963514923927
Web: https://www.carnevalle.sk/
There are several elements that contribute to the success of this modern steakhouse in the centre of Bratislava. The menu features a variety of cuts of steak (USDA Prime, Wagyu and others), all of which are prepared on the grill to perfection. The restaurant prides itself on using local ingredients from local producers, making other meals on the menu a delicacy as well. Pair it with one of the wide selection of wines and just savor every bite. The ambience here is perfect for both intimate dinners and celebratory gatherings.

Source: facebook.com/restaurantcarnevalle

Meet Meat Restaurant & Bar
Address: Lužná 9, Bratislava - Petržalka
GPS: 48.132034786826, 17.12154390997865
Web: https://meetmeat.sk/
At this steakhouse in Bratislava, you'll be enchanted as soon as you walk in. The original interior alone makes it a unique place. And as for the food? The chef, who is one of the top chefs in Slovak gastronomy, guarantees a perfect dining experience. The steaks, mostly USDA, are juicy and perfectly seasoned, and overall everything that comes out of the kitchen is delicious. So is the service.

Source: meatmeet.sk

Mäso od Romana
Address: Račianska 26/D, Bratislava - Nové Mesto
GPS: 48.163581554334584, 17.125052666202606
Web: https://www.masoodromana.sk/
As a last tip, we kept this little treasure among Bratislava steak restaurants. Mäso od Romana. One of the best places Bratislava can boast. And not only for the perfect steaks but also for the overall atmosphere. The owner (Roman) is passionate about meat and it shows in all the meals you´ll get there. Moreover, you'll feel like you've gone to a friend's for a meal. The owner has a word with each guest, finds out how they like it, and whether something is missing. You won't find a permanent menu here, it changes every day according to the current offer of fresh meat. The restaurant also has a butcher shop, where you can purchase fresh meat to take home and cook themselves. To sum it up, this is simply a paradise for all meat lovers!

Source: facebook.com/MasoOdRomana

Map with the best steakhouses in Bratislava