Things to do in Bratislava
If you're travelling across the continent of Europe, we would definitely recommend that you visit the capital of Slovakia – Bratislava! Whilst it isn't as popular as other European capitals, there is no end of things to do is Bratislava. Sure, there isn't a Disneyland or any famous Christmas markets, but the charm in this Slovakian city is something that you won't find anywhere else in Europe. So, once completed your E111 card renewal and jumped on the plane, these are the things that you should aim to do!
Visit The Blue Church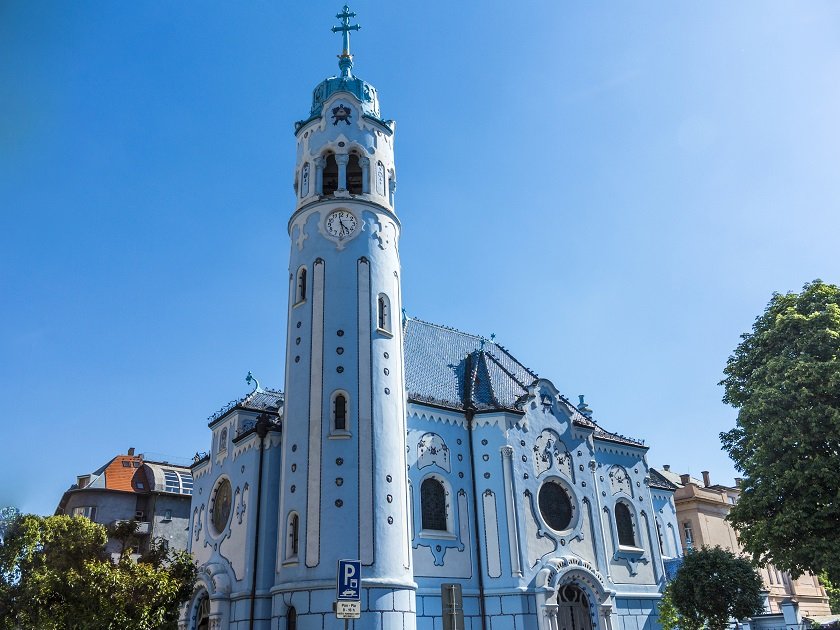 So you might be thinking "Ugh, why would I want to visit a church when abroad?" But I can assure you there are many reasons. The Blue Church isn't like other churches that you have ever seen, and you can tell this straight away just by the architecture. It's truly intricate and stunning, with patterns and designs bound to take your breath away! But the unusual beauty of this church doesn't end at the exterior, because you won't be disappointed when stepping inside either. Again, the interior is a baby blue colour, with subtle gold highlights dotted here and there. Religious or not, a trip to the Blue Church really is whimsical.
Walk The UFO Bridge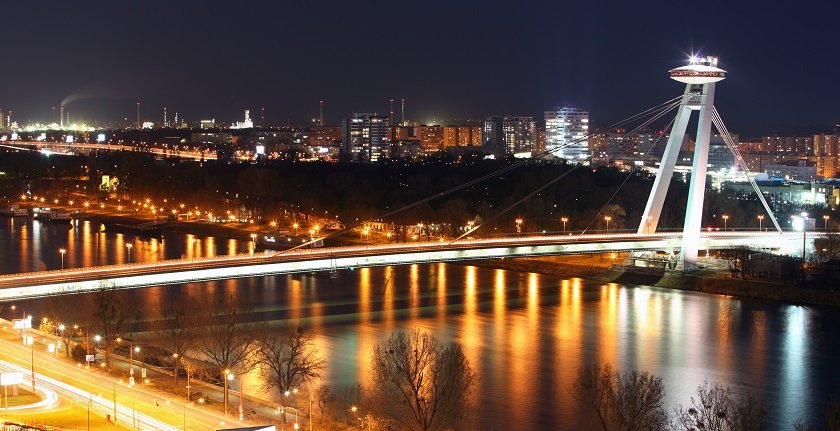 I think the name of this attraction speaks for itself – why wouldn't you want to go to this incredible attraction? Bratislava is all about unique and peculiar landscapes, with the bridge definitely being included in this statement. It might not be as stunning as London Bridge, but it definitely has its own charm. The bridge was built in the late 1960s, and the futuristic vibe that it gives off was inspired by the futurist optimism of the era. Plus, if you get a little hungry, why not eat inside. That's right, there is actually a restaurant inside this bridge! Bonne appetite! Try The Cuisine Speaking of eating inside the UFO Bridge, we would definitely recommend that you sample Slovakian cuisine when visiting Bratislava. Whilst it might not be as distinguishable as Italian or American cuisine, that doesn't mean that it isn't as equally as delicious! Slovakian cuisine focuses largely on meat, with pork being the favourite alongside beef and chicken. In addition, potatoes, bread, dumplings and noodles are also staple foods in Bratislava, and can be found in the majority of restaurants there. A famous local dish is known as bryndzové halušky, which is potato dumplings served with sheep's milk cheese – you can't knock it until you try it!
View The Famous Cumil Alongside Other Statues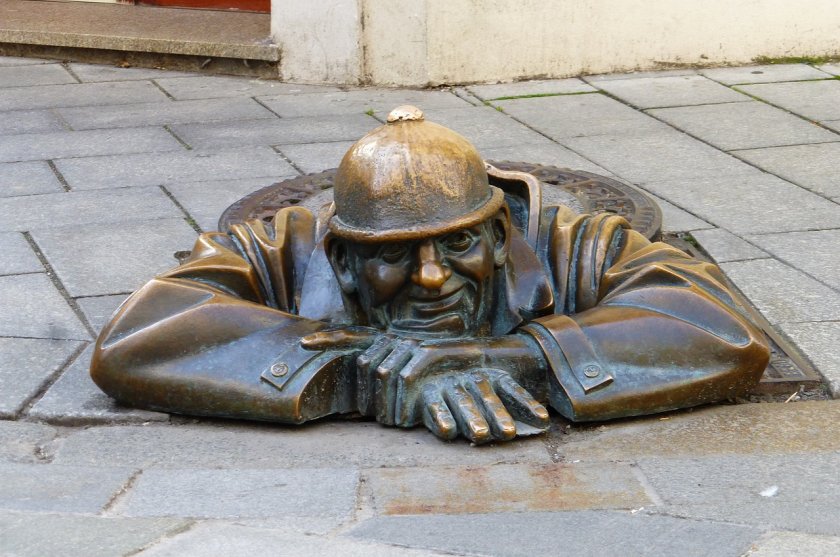 It's always charming to learn about the history and culture of a city, especially when it's done through viewing important landmarks. In Bratislava, you can find a series of cheeky statues, all picturesque enough for your social media feeds! It's thought that these statues were added to enliven the city centre as area shed the greyness of the Communist era, and they're a sight to behold. The most popular by far is Cumil, a man who pops out of a sewer. People are unsure of the reason behind this statue, although theories suggest that Cumil may be cleaning the sewer or naughtily looking up the skirts of women. Either way, people love the mystery behind these statues.