Best Vegan and vegetarian restaurants in Bratislava
TOP 10 tips from locals
Few years ago, finding a vegan restaurant in Bratislava used to be quite a challenge. Today vegans or vegetarians can choose from a number of places where they can not only stave off hunger, but also enjoy a great meal. So if you ask whether Bratislava is vegan friendly - definitely yes! So whether you're vegan, vegetarian or just want to lighten up your diet, we've put together a list of the restaurants and bistros with the best vegetarian and vegan food in Bratislava.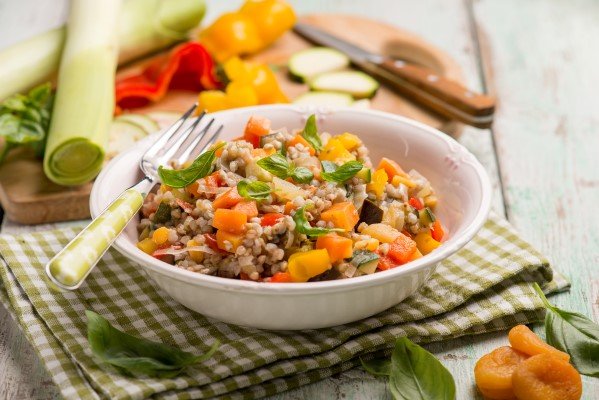 Foodstock
Address: Klobučnícka 485/6, Bratislava
GPS: 48.14467, 17.11104
https://www.foodstock.sk/
In the beginning this modern vegan/vegetarian bistro was just a foodtruck offering vegetarian and vegan food in Bratislava at various festivals and markets. Incidentally, the name of the bistro is a play on words derived from the legendary Woodstock festival. Their food was very popular - and so the Foodstock Bistro was born. It focuses on Asian-inspired dishes, specifically Japanese cuisine. We recommend the gyoza dumplings with teriyaki sauce.

Source: facebook.com/FoodstockBratislava/

Balans Bistro
Address: Jozefská 19, Bratislava
GPS: 48.15062, 17.11083
https://www.facebook.com/balansbistro/
This purely vegan restaurant is a paradise for all vegans in Bratislava. The extensive menu includes burgers, burritos, quesadillas, wraps and much more. We guarantee that even non-vegans will enjoy food here. Taking into account the convenient location near the city centre and the friendly service, it's no wonder you might have to wait a while for a free seat - especially during lunchtime and evening. But it's worth it!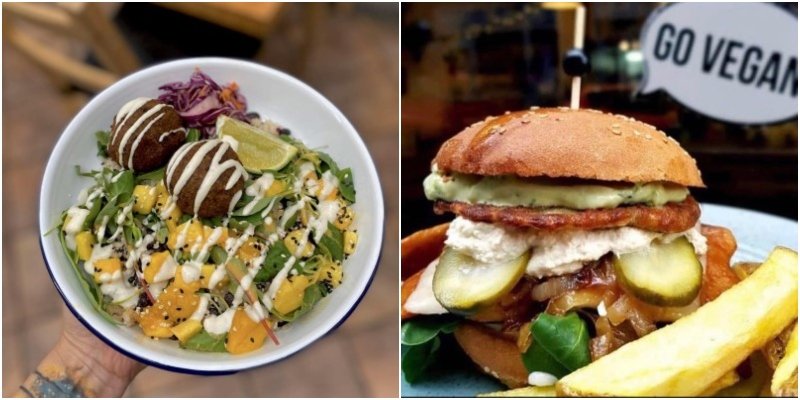 Source: facebook.com/balansbistro

Bemba rawfood & plant-based
Address: Kollárovo námestie 17, Bratislava
GPS: 48.14928, 17.1125
https://bemba.eu/
Bemba is the first raw food restaurant in Bratislava. And even though they don't cook here and the menu is really only raw plant-based dishes, moreover, without gluten and refined sugar, your taste will be satisfied to the maximum. And not only your appetite, because everything - from soups and salads to main dishes and dessert looks great here. The meals are simple but nutritionally well-balanced and filling without making you feel heavy. We also recommend trying a homemade kombucha.

Source: facebook.com/BembaRestaurant

VeDA
Address: Žilinská 2, Bratislava
GPS: 48.15421, 17.1114
https://www.vedaveg.com/
If you love Indian food and want to indulge in a piece of authentic India in Bratislava, pop in this Bratislava vegetarian and vegan restaurant. You can choose from a rich lunch buffet during lunchtime, taste typical Indian "street food" dishes, and the unique Green Bar with fresh juices, smoothies or a drink made from green wheat that they grow themselves. The restaurant also focuses on the ecological and ethical aspects of modern dining. After all, the slogan says it all: eat well - live well.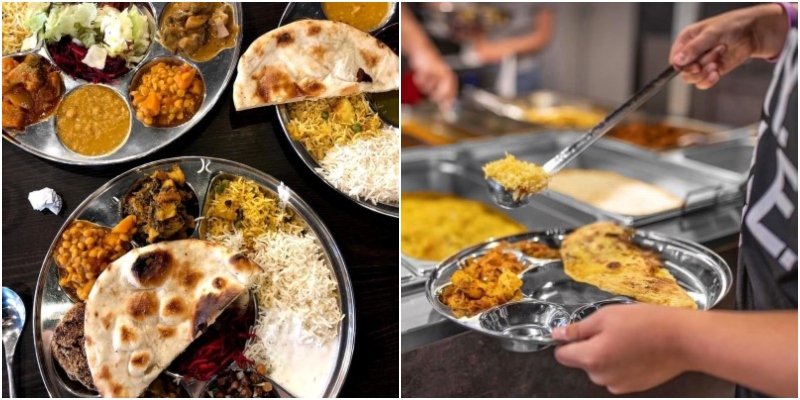 Source: facebook.com/vedavegetarianvegan/

Vegan Pub
Address: Komárnická 2, Bratislava
GPS: 48.15771, 17.15029
https://www.veganpub.sk/
Another restaurant focusing on vegans in Bratislava, where especially lovers of quality street food will enjoy. There are several burger menus with Belgian fries, vegan nuggets, pizza, homemade soups and healthy salads or desserts to choose from. All this in a pleasant environment, with friendly service and fair prices. Even non-vegans can enjoy their meals here.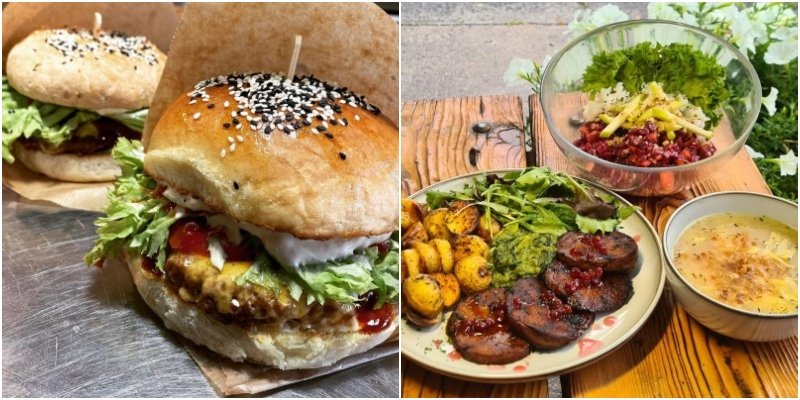 Source: facebook.com/veganpub/

Vegan Kiosk Bratislava
Address: Grösslingová 11, Bratislava
GPS: 48.14389, 17.11454
https://vegankiosk.sk/
The story of Vegan Kiosk is similar to Foodstock. It started as a small stall in front of a shopping centre, which became very popular among the locals. Today it's a cosy bistro in Bratislava where you can pop in for amazing vegan food - a lunch menu or weekend brunch, burgers, soups, Asian specialities and coffee with dessert. The portions are large, the meals reliably filling, yet you won't feel heavy afterwards. We recommend a visit just because it is the first ever vegan street food not only in Bratislava, but also in Slovakia.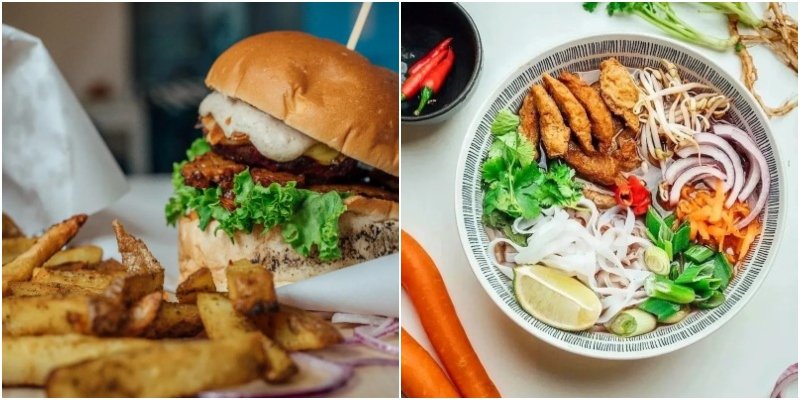 Source: facebook.com/vegankiosk/

Made with Laf
Address: Kyčerskeho 2965/7a, Bratislava
GPS: 48.15565, 17.11129
https://www.facebook.com/madewithlaf/
A small cosy vegan bistro located in the basement of the Street Food Cafe. But if you find your way here, you won't regret it. Pleasant atmosphere, service and delicious vegan food at nice prices. You can even have the famous Slovak halušky here - in a vegan version, of course.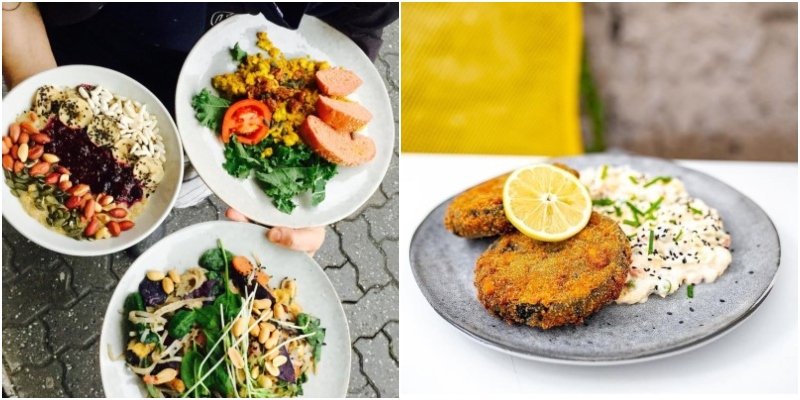 Source: facebook.com/madewithlaf/

Soupculture
Address: Michalská 11, Bratislava
GPS: 48.14484, 17.10665
https://www.facebook.com/soupcultureBA/
This place is perfect for lovers of creamy soups, which are served in an original way - in an edible cup. Simply put - you drink the soup, which they do really well here, eat the cup - and no waste. The soup menu changes every day, and you can also choose which cup you're served in - whole wheat, spirulina, turmeric or gluten-free. That they are all, like the soups, vegan, probably goes without saying.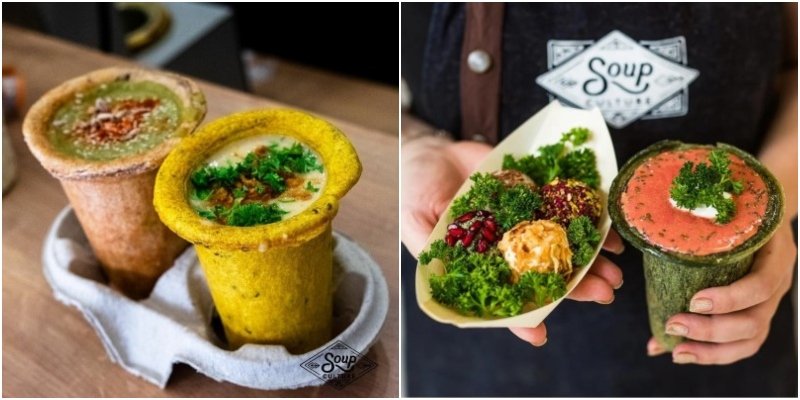 Source: facebook.com/soupculturesk

VegLife
Address: of 7 branches, see map at the end of the article
https://www.veglife.sk/
Veglife is a network of vegan and vegetarian restaurants in Bratislava operating on a self-service buffet basis. What you put on your plate is up to you, with a different lunch menu available every weekday. You pay by weight. One hour before closing time, there is a Happy Hour, when you can enjoy almost everything at a 50% discount. Just watch out - it's only open on weekdays!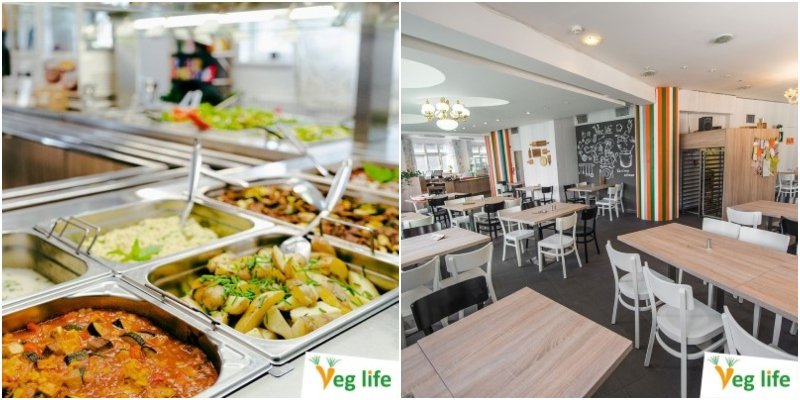 Source: facebook.com/VegLifeRestaurant/

Góvinda
Address: Obchodná 518/30, Bratislava
GPS: 48.14733, 17.11022
https://govinda-bratislava.sk/
Góvinda may look familiar to you - it is part of a global network of vegetarian and vegan restaurants. The menu is dominated by Indian dishes, but they also draw inspiration from international and local cuisine. In Bratislava, this vegan restaurant is located right in the centre, so it's ideal for a quick and good lunch during the week. We recommend the convenient all-you-can-eat menu. You'll always find free water on the table, which is no longer common these days.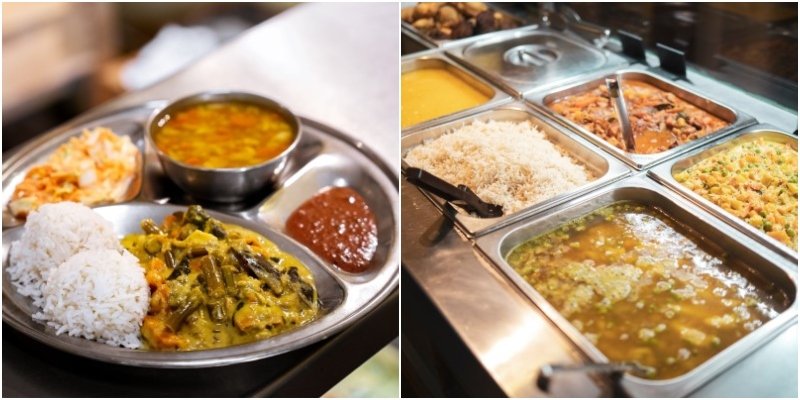 Source: facebook.com/GovindaBratislava/

Extra tips for all vegetarian / vegans in Bratislava
Where to go when you have a sweet tooth? Vegan ice cream, cakes or other sweet dishes can be found in many places in Bratislava, for example:
Funki Punki or Pán Cakes - great vegan pancakes (more tips on where to go for pancakes HERE)
Koun, Arthur or Luculus - delicious vegan ice cream (one of the TOP ice creams in Bratislava)
La Donuteria - divine vegan donuts
The Waffle Slovakia - delicious vegan waffle

Map with an overview of the best vegan / vegetarian restaurants in Bratislava