Day Trip from Vienna to Bratislava
A review: Discover the best of Bratislava and enjoy a cruise on the Danube
Bratislava is within easy reach of Vienna, so it's no wonder it's a popular destination for day trips from Vienna. Getting from Vienna to Bratislava, whether by train or bus, is relatively easy, but if you want to enjoy your trip without having to worry about anything, booking a 1-Day Bratislava Tour from Vienna via GetYourGuide.com is the best option. Moreover, it is a combination of a bus and boat trip from Vienna to Bratislava, which makes it even more interesting. So what to expect from that? Just read the review below.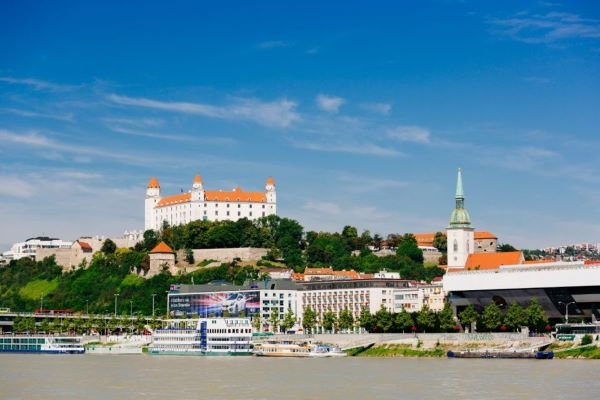 Source: GetyourGuide.com
Some basic information about the Bratislava One Day Tour from Vienna
As is probably obvious, this is a full day trip, so don't plan anything else.
In Vienna, the bus departs from the State Opera House, returning from Bratislava to Vienna by boat, from the Razusovo Embankment. This is what makes the trip more interesting as it combines two modes of transport and you can enjoy a cruise on the popular Twin City Liner.
The activity is suitable for couples, families and groups of friends as well. However, the maximum number of people per booking is limited to 10. How many of them will be adults and how many children is no longer decisive. The price of a child's ticket is approximately half the price.
The guide speaks English and German, which option you prefer can be chosen when booking.
And last but not least - do not forget to bring your valid travel document - a passport or ID card (for EU citizens).

What can you look forward to when you take part in this bus and boat trip from Vienna to Bratislava?
The tour starts with a comfortable bus ride from Vienna to Bratislava, where you'll get to see the countryside and enjoy the scenic views along the way. The journey takes about an hour, so there's no need to worry about a long time spent on the bus. On the contrary, we recommend that you recharge your batteries for a day full of experiences.
Upon arrival in Bratislava, you'll be greeted by a knowledgeable local guide who will take you on a walking tour of the city's main attractions, like the medieval Old Town, Bratislava Castle, and the stunning St. Martin's Cathedral.
Don't worry, the whole trip is not just about walking and seeing the sights of Bratislava. There will be plenty of time for shopping, strolling along the waterfront or sitting in some of the cafes or restaurants.
But the experience doesn't end there. Instead of a regular bus ride back to Vienna, you'll board a boat for a cruise on the Danube on the catamaran Twin City Liner, which is a great experience in itself. Arrival in Vienna is expected in the evening.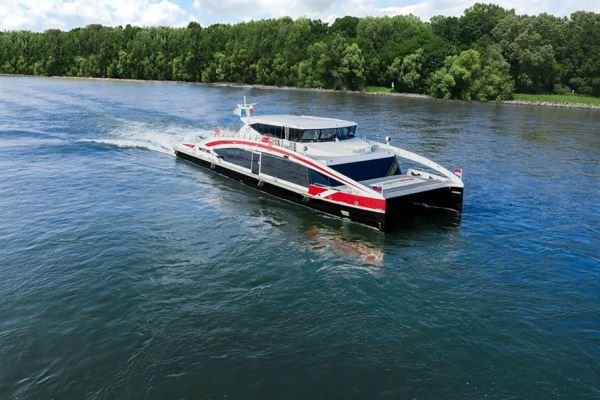 Source: GetYourGuide.com

How to book the Day Trip from Vienna to Bratislava
Go to the website GetYourGuide.com
Select the number of participants, choose the date you want to book, preferred language and click on the button Check availability
Add to cart.
Go to checkout, enter your personal details, payment information and confirm booking
All essential information should be sent to your email.
Or simply USE THE FORM ABOVE.

Why is this day trip from Vienna to Bratislava by boat and bus worth booking?
A worry-free trip: No need to invent any program or find out in advance what is worth seeing in Bratislava. All you have to do is to come to the departure point at the appointed time.
Comfortable transport combined with a unique experience offering stunning views
A friendly and knowledgeable guide who will enrich you with many interesting facts about Bratislava
Free time to explore: The tour included some free time to explore the city on your own, which allows you to discover some hidden gems and get a more authentic feel for the local culture.
Good value for money
Free cancellation up to 24 hours before the trip

And what about possible "downsides"? Are there any?
Limited time: Although it is a full day trip, Bratislava offers many beautiful places and if you would like to see them all, or even some other than the traditional ones, it would take more time.
Unpredictable weather: The tour and overall experience may be impacted by weather, as in worse or colder weather, a walk through town or a boat trip may not be so pleasant. It's recommended to check the weather forecast and take appropriate clothing and gear.
Refreshments are not included in the price, so we recommend taking at least a small snack with you.
Pets are not allowed.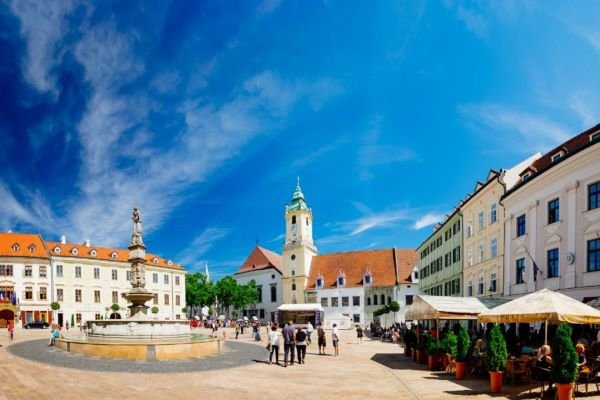 Source: GetYourGuide.com

SUMMARY
If you are wondering if a day trip from Vienna to Bratislava is worth it, then definitely yes. If you want to see the highlights of Bratislava and not spend time beforehand figuring out what to see, where to go, planning your route, etc., then the ´Vienna to Bratislava Tour by Bus and Boat´ offered by GetYourGuide.com is the best option.