Best Indian Restaurant in Bratislava
TOP 7 tips from locals
Indian cuisine is known for its vibrant colours, bold flavours, and enticing aromas. If you're one of those who love this variety on your plate, you're in luck. We have prepared an overview of the best Indian restaurants in Bratislava just for you. Go to one of them and enjoy authentic India in the center of Bratislava!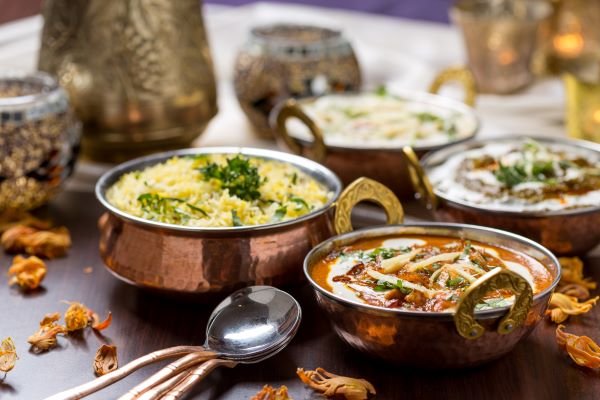 Masala Darbar
Address: Sokolská 1/B, Bratislava
GPS: 48.158919185862565, 17.104333766145704
Web: https://www.facebook.com/masaladarbarSK/
Where else to enjoy great Indian food in Bratislava than in a restaurant that bears the name of an ingredient that is so typical for Indian cuisine? In Masala Darbar, which means "spice and gate", excellent Indian food will be prepared by the owner and chef himself, who honed his skills at places like Chefparade, for example. In addition to vegetarian and meat options and masala specialties, Indian street food is also on the menu.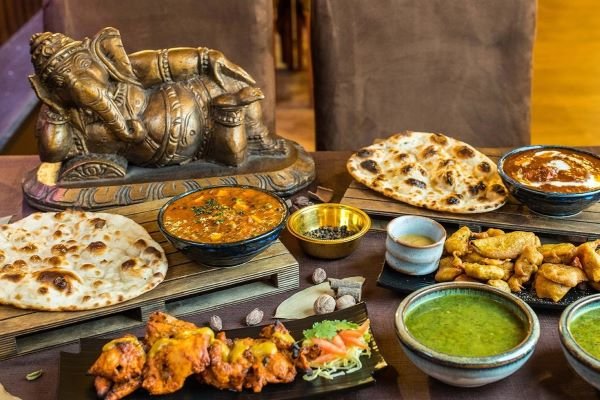 Source: facebook.com/masaladarbarSK

Red Chilly - Indian restaurant & bar
Address: Obchodná 10/66, Bratislava
GPS: 48.14882660408133, 17.108221425894975
Web: https://www.facebook.com/RedChillyBratislava
If you visit one of the main shopping streets of Bratislava, do not miss Red Chilly - Indian Restaurant & Bar. The less this Indian restaurant in Bratislava impresses with its appearance, the more you will enjoy authentic Indian flavours. The restaurant has a casual and relaxed atmosphere, the menu is rich in Indian specialties and you can decide how spicy you want to make them. While the sauces tend to be sweeter, the overall experience is a delightful culinary adventure. Considering the location, the prices are more than pleasant.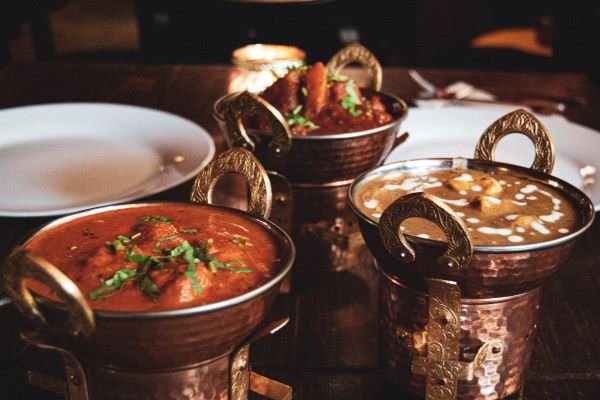 Source: facebook.com/RedChillyBratislava

Royal Kashmir Restaurant
Address: Chorvátska 2704, Bratislava
GPS: 48.15163108766763, 17.12414263462337
Web: http://www.royalkashmir.sk/
Tucked away in the Old Town, Royal Kashmir Restaurant surprises diners with its authentic Kashmiri cuisine. Despite its unassuming exterior, the interior exudes warmth and authenticity. The extensive menu might challenge those new to Indian cuisine, but the friendly staff is always ready to assist. Offering excellent food at reasonable prices, this Indian restaurant in Bratislava invites you to enjoy your meal in its spacious garden.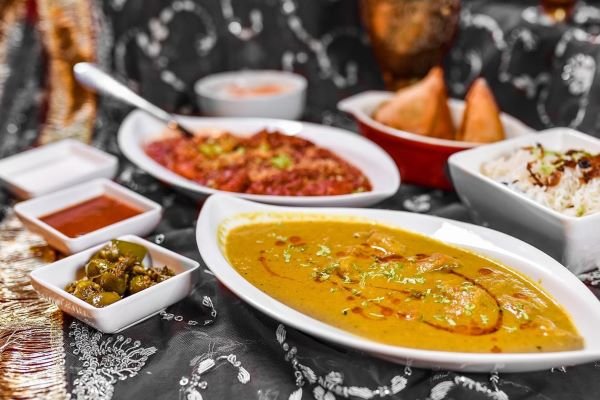 Source: royalkashmir.sk

Chutney - Indian restaurant and bar
Address: Obchodná 66, Bratislava
GPS: 48.149215255219644, 17.112686249853684
Web: https://chutney.sk/
Another of the best Bratislava Indian restaurants, which even describes itself as "the tastiest India in Bratislava". Whether this is true is up to everyone to judge. What is certain, however, is that you will enjoy authentic Indian flavors here. The menu focuses mainly on dishes from the Punjab region, where the chefs also come from. The specialty is Indian paneer cheese and especially Indian pizza, which you won't find anywhere else in Slovakia. The restaurant's pleasant cellars provide the perfect setting to indulge in a piece of India amidst the bustling atmosphere of Bratislava.

Source: facebook.com/chutneyindianresteraunt

Nivara Bratislava
Address: Palackého 18, Bratislava
GPS: 48.1431447977141, 17.111831537586752
Website: https://www.facebook.com/chefsnivara/
Experience the authenticity of North-Indian cuisine right in the heart of Bratislava. This Indian restaurant welcomes you with a simple but elegant ambience. Although it has only been operating in Bratislava for a few years, it has quickly risen to become one of the best jewels of Indian cuisine in Bratislava. Particularly noteworthy is their delectable naan bread, a must-try for any visitor seeking an authentic taste of India.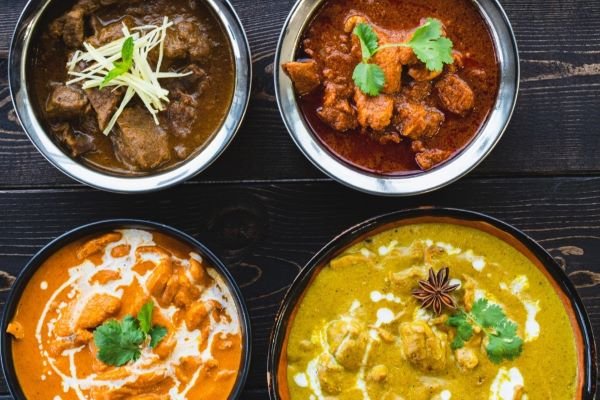 Source: facebook.com/chefsnivara/

The Indian Lounge
Address: Beňadická 9, Bratislava
GPS: 48.10438665565455, 17.108635255042653
Web: https://the-indian-lounge.business.site/
You don't have to travel around the world to taste real Indian food in Bratislava. Instead, visit the popular Indian Lounge restaurant in Bratislava-Petržalka. In addition to oriental tastes and scents, you will also be enchanted by cozy atmosphere and friendly staff. If you don't mind taking a short trip from the city center for this delicacy, don't hesitate to give it a try!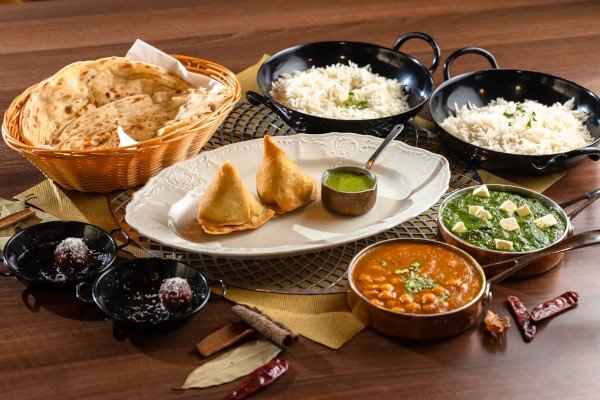 Source: Internet

VeDa
Address: Žilinská 2, Bratislava
GPS: 48.15582087629904, 17.111512141864814
Web: https://www.vedaveg.com/
Located in the Old Town in Bratislava near the Grassalkovich Palace, VeDa offers a unique twist on Indian cuisine with its focus on vegetarian and vegan options. From a rich lunch buffet to typical Indian "street food" dishes and a Green Bar serving fresh juices and smoothies, this Indian restaurant in Bratislava provides a healthy and eco-conscious dining experience. After all, the slogan says it all: eat well - live well.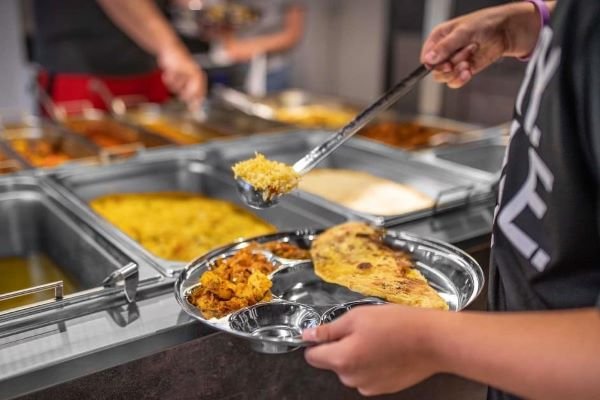 Source: facebook.com/vedavegetarianvegan/

Additional tip:
If you get a taste for India during a shopping spree, pop by the Bombay Express at Aupark. Not only do the most popular Indian food here taste really delicious, but they are also at a great price.

Map with an overview of the best Indian restaurants in Bratislava