Soviet Era and Post-Communist Tour in Bratislava
Experience Bratislava from a completely different perspective

Bratislava is a city with a rich and fascinating history. However, one of the most interesting (though also the most difficult) periods in Bratislava's history is the communist era. From 1948 to 1989, Slovakia was part of the Soviet Union, and this had a profound impact on the city's development. If you are interested in history or just want to see Bratislava from a different perspective, we recommend taking a Soviet-Era and Post-Communist Tour. It takes you off the beaten paths and to places reminiscent of Bratislava´s communist era.
As we had the opportunity to try this tour ourselves, we would like to share with you some highlights of the tour, what to expect, or, in general, our overall impressions. We hope this will help you decide if this tour is right for you.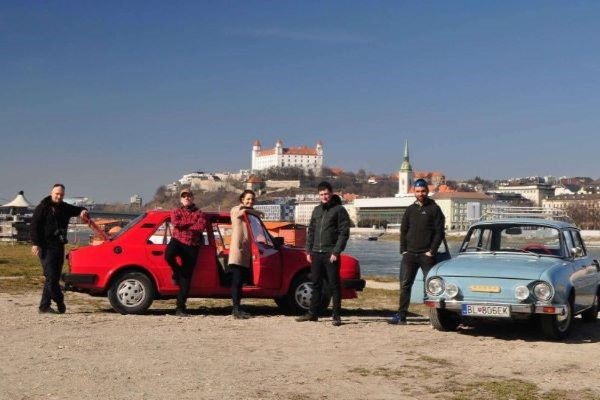 Source: GetYourGuide.com
General information about the tour
The Soviet Era and Post-Communist Tour takes 2.5 hours, starting usually in the morning around 10 am.
The meeting point is at Námestie SNP, in front of the KEIKS Patisserie.
The tour is private and suitable for individuals, couples, families as well as groups of friends. However, there is a limit of 7 people per booking.
With some exceptions, this unique experience is available all year round. All dates to choose from are shown on the calendar when booking.

What can you look forward to, what are the highlights?
Here are some of the highlights you can look forward to when taking part in the Soviet Era and Post-Communist Tour.
👉 A ride in a retro Škoda vehicle
This tour allows you to explore Bratislava in style, traveling in either a legendary 1970-1990s Škoda car, or a standard minivan, depending on the size of your group. If possible, choose the option with the Škoda car, already this is really unforgettable experience.
👉 Expert local guide
The tour is led by a knowledgeable and passionate guide who provides you with insightful commentary throughout the journey, making the experience both informative and engaging. You will learn about the history of the area, the political changes and societal transformations that defined the Soviet era.
👉 A visit to the "jewels" of the Soviet era
The adventure begins with a visit to the Slavín Soviet monument, majestically perched atop a hill that offers panoramic views of the city. The monument serves as a tribute honouring the Soviet soldiers who sacrificed their lives during Bratislava's liberation in 1945.
As you journey onward, you'll visit various sites throughout the city, including abandoned factories and industrial landmarks. These remnants offer a captivating window into the city's historical evolution, showcasing the transition from an industrial powerhouse to a modern metropolis.
On the list of places you´ll visit can´t be missed a 1930s bunker, strategically constructed to shield the city from air raids during World War II.
You´ll feel like stepping back in time when riding along the former Iron Curtain border zone, a heavily fortified region that once separated Eastern and Western Europe during the Cold War. One of the most interesting and unnoticeable parts of the ride is a visit to Petržalka district, which is said to be the largest socialist housing project in Central Europe.
Last but not least, the tour lets you get to know the various architectural styles that were popular during the Soviet era. Explore the villas of former communist leaders and other remarkable examples of Soviet-era architecture. You will also ride under the controversial UFO-like SNP bridge.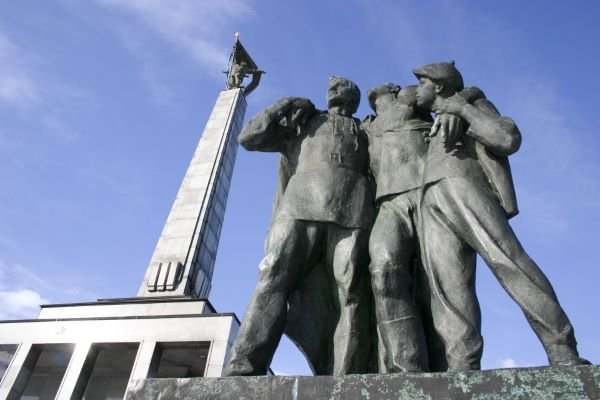 Source: GetYourGuide.com

How to book the Soviet Era and Post-Communist Tour in Bratislava
To make a reservation for the ´Soviet Era and Post-Communist Tour´ just follow these steps:
Go to the trip website GetYourGuide.com
Select the number of participants, choose the date you want to book and click on the button Check availability
Add to cart, Go to cart and proceed to Checkout.
Enter your personal details, payment information and confirm booking. All essential information should be sent to your email.
Or simply USE THE FORM ABOVE.

Why is this tour worth it, what did we personally like?
There is no doubt that this throwback to an important period in Bratislava's history is a unique experience. What else can we point out?
Educational aspect: The tour provides a deep understanding of Bratislava's post-communist history, giving you insights that you might not find in guidebooks.
Experienced local guidance: Knowledgeable guides enhance your experience and ensure the tour engaging from start to finish.
A unique perspective on Bratislava, authentic atmosphere enhanced by a ride in a retro car
In terms of the booking process:
easy and flexible booking with an option to pay later
if something happens and you are forced to change your plans, there's a free cancellation with a full refund up to 24 hours in advance

And what about the cons? Or anything else good to know about this tour?
In some cases (e.g. bad weather conditions, or car repair requirements), a retro car can´t be guaranteed
For some, the tour can be a bit depressing, as it focuses on a dark period in Bratislava's history.
Pets are not allowed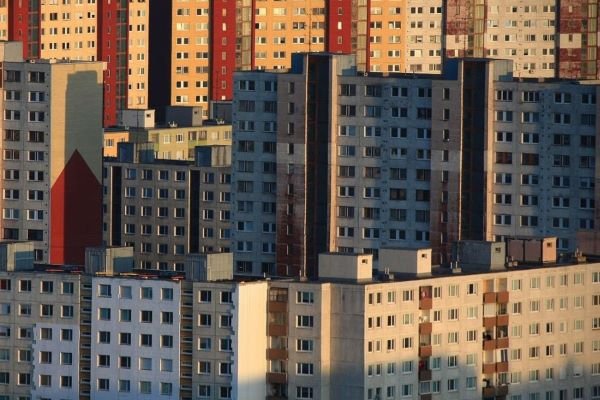 Source: GetYourGuide.com

CONCLUSION
Exploring Bratislava's post-communist history through this tour is a truly enlightening experience. If you have an interest in history, architecture, or simply want to gain a deeper understanding of Bratislava beyond its picturesque landscapes, this tour is a must-do. We dare to say that these mere 2.5 hours will change your view of Bratislava.