Best kebab in Bratislava
Kebabs are one of the favourite meals to quickly stave off hunger. But even in this case, you will definitely welcome a quality meal that you will enjoy, not just tasteless meat. That's why we've prepared a list of kebabs in Bratislava that are popular among locals and are worth visiting. By the way, did you know that kebabs are also ideal for hangovers?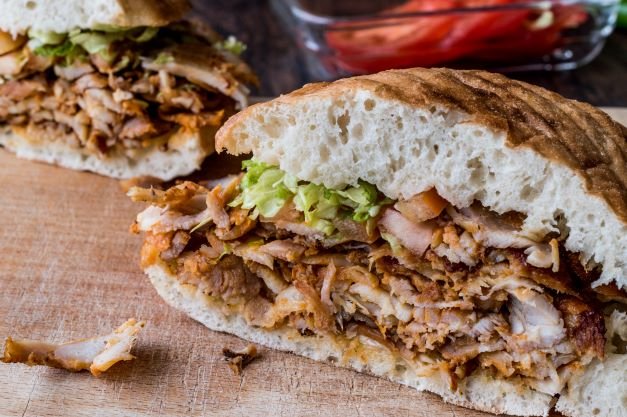 Musafer FAST FOOD
Address: Trnavské mýto 1, Bratislava
GPS: 48.15839, 17.12689
https://www.facebook.com/www.musafer.sk
Definitely the best kebab in Bratislava named after the owner Musafer from Afghanistan. All the meat here is pickled and prepared by himself, don't expect any frozen meat from the wholesale warehouse. It tastes totally different from other kebab shops.Even bread is their own. The kebab is really honest, full of tender and juicy meat, fresh vegetables and dressing. The flavours are perfectly balanced. Simply like seventh heaven in a mouth! The price is also really good. The only drawback is the cash only payment. In short, this seemingly inconspicuous stand with a friendly owner is really worth a visit!
Source: facebook.com/www.musafer.sk/

Izmir 35 Pizza & Kebab
Address: Hraničná 3, Bratislava
GPS: 48.14826, 17.1583
https://www.facebook.com/izmir35BA/
Another kebab spot that should not miss your attention. The meat is well seasoned with fresh vegetables. Also delicious bread is worth mentioning. In addition to kebabs, you can also buy pizza, baklava, falafel or Turkish tea there. All this can be enjoyed inside or sitting outside. The service is also pleasant.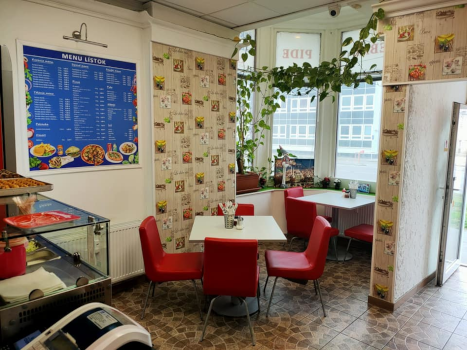 Source: facebook.com/izmir35BA

Alaturka
Address: 3 branches
"Fresh Market", Rožnavská 1A, Bratislava, GPS: 48.16712, 17.15342
"Plynárenská", Mlynské Nivy 48, Bratislava, GPS: 48.1439, 17.14139
"OC CENTRAL", Metodova 6, Bratislava, GPS: 48.1573, 17.12935
https://www.alaturka.sk/
Alaturka is a chain of businesses that has decided to make kebab something more special than just cheap fast food. Of all the branches, we recommend visiting the "Fresh Market", which is - according to reviews - considered to be one of the best kebabs in Bratislava. The branch features a stylish interior with a touch of the Orient. Chicken or veal kebab in freshly baked bread tastes well. A local specialty we recommend is Iskender Kebab. Also pide, the Turkish equivalent of Italian pizza, is worth trying. It is combined with spinach leaves and sheep's cheese, Turkish minced meat or kebabs. Falafel, soups and original Turkish desserts are also part of the daily menu. The interior is air-conditioned, however you can sit at the terrace as well.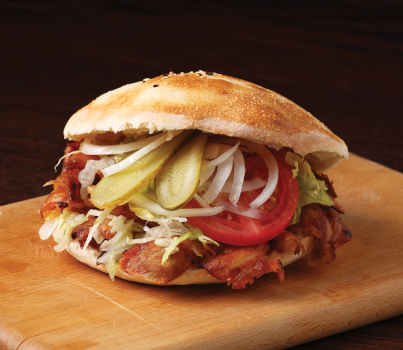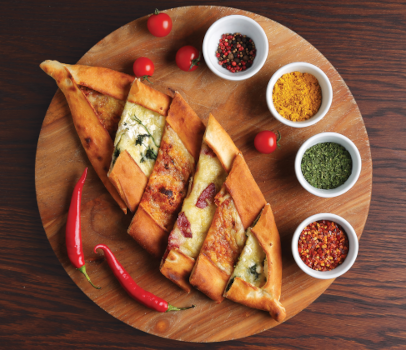 Source: alaturka.sk

Istanbul 34
Address: Rožňavská 5432/32, Bratislava
GPS: 48.18246, 17.17208
Istanbul 34 is another well known kebab spot in Bratislava. It started as a small stand and changed into a bistro with seating, where you are lucky if you find a free spot. In addition to veal and chicken kebab, pizzas, pide or falafel and Turkish specialities are offered there. The meat is well-seasoned and juicy, pairing well with the soft bread that soaks up the juices. Only the vegetables can be a little weaker in flavour.The portions are large enough and the kebab is filling. Note that payment here is cash only.

Papa Turkish
Address: 5 branches
OC Aupark, GPS: 48.13256, 17.10853
OC Retro, GPS: 48.15219, 17.1582
OC Vivo, GPS: 48.16866, 17.13868
Obchodná, GPS: 48.14796, 17.11115
Nivy, GPS: 48.1467, 17.12804
https://www.papaturkish.sk/
Another restaurant that has branches in several locations in Bratislava, especially in shopping centres. However, this does not detract from their quality - at least as far as the Obchodná branch is concerned. At Papa Turkish they pride themselves on fresh ingredients from local and carefully selected suppliers, which Turkish chefs with many years of experience turn into delicious dishes. Chicken or veal kebabs are served in bread, as dürüm, on a plate with vegetables or other side dishes. In addition to kebabs, pizza, pide, falafel and soups are also on the menu. The Obchodná branch also gets plus points for its helpful and communicative service. Papa Turkish calls itself the best kebab in Bratislava - so how about checking it out for yourself?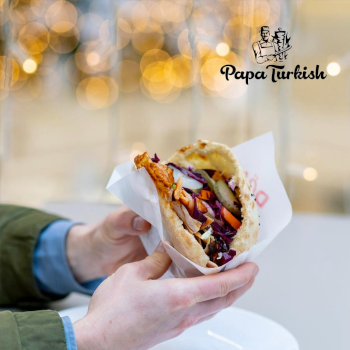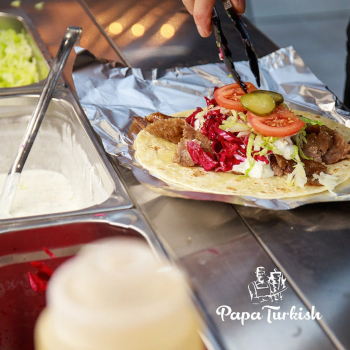 Source: facebook.com/papaturkish/

Döner Kebab a Pizza Kiko
Address: Saratovská 3255/20, Bratislava - Dúbravka
GPS: 48.18993, 17.03636
For this kebab you have to go outside the city centre, but believe us, you won't regret it. In a small but modern stall in the middle of the housing estate, you'll get a quality portion of kebab with plenty of vegetables at a nice price. They also bake their own bread. Moreover, the food is served by a very nice, always smiling and helpful gentleman.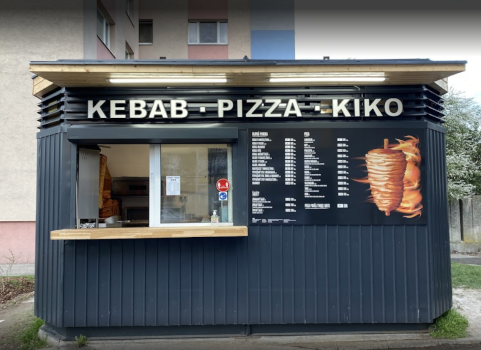 Source: Google images

King Kebap
Address: Gessayova 14, Bratislava - Petržalka
GPS: 48.12112, 17.11326
And last but not least - King Kebap, which you will enjoy really royally. A portion of juicy chicken or veal, a crispy bun and fresh vegetables are crowned with a well-seasoned dressing. In addition to kebab, pizza, falafel and soups are on offer as well.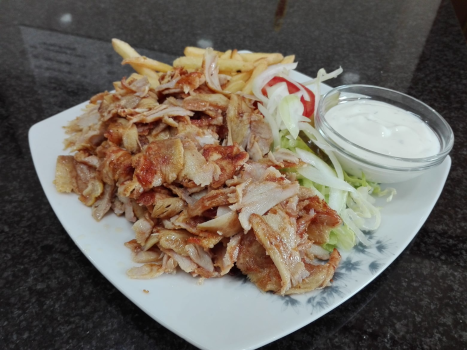 Source: facebook.com/kebapking8/
Map with an overview of the TOP 7 kebabs in Bratislava