Street statues of Bratislava
As Bratislava looked to shed the greyness of the Communist era many buildings were repainted. In an attempt to enliven the city centre, a few quirky statues were installed. Their popularity with tourists led to new statues, filling the centre of Bratislava with funny and quirky installations.
Cumil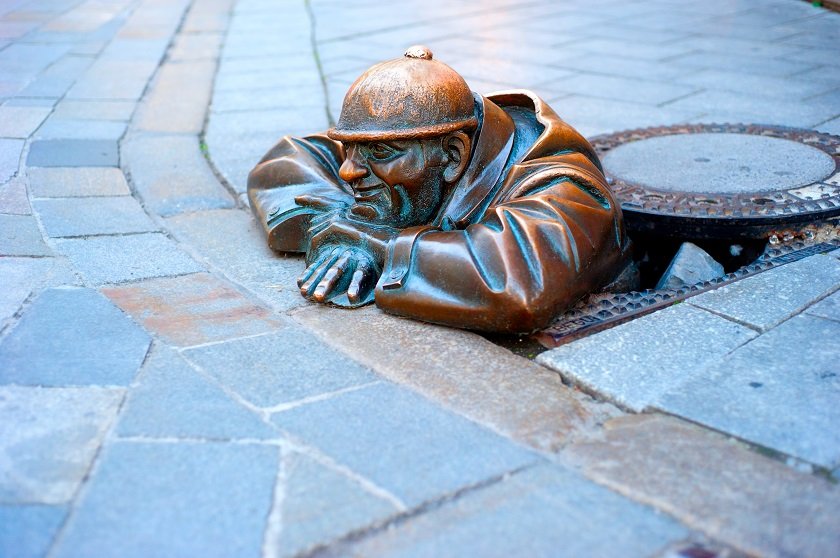 This guy, residing in the Old Town, dates back only to 1997, but Bratislavians and tourists love him. Children like to abuse him by sitting on his head. More than once has he been damaged car drivers. Heated discussions have taken place as to what actually the man is up to - you have to decide whether he is simply resting, looking up women's skirts, just cleaned the sewer...
Napoleon's Army Soldier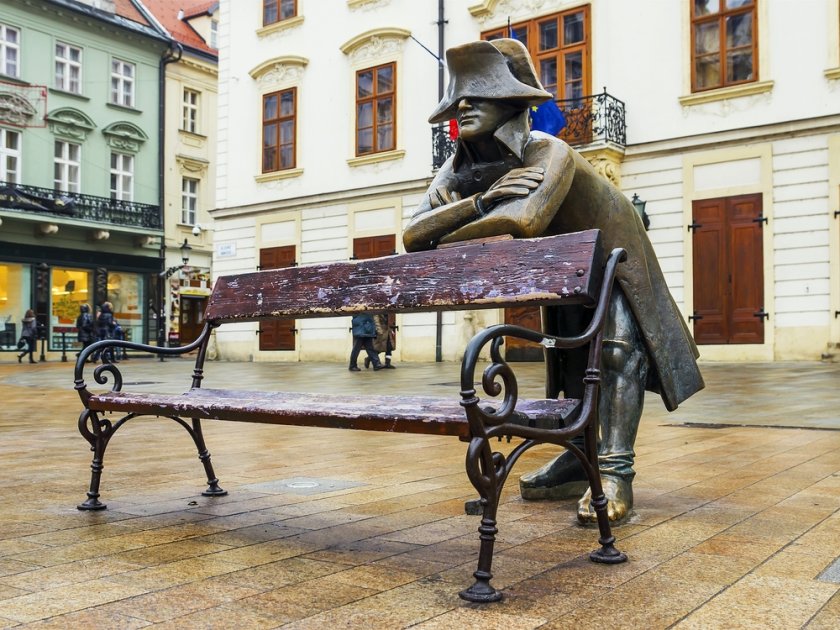 Another statue leaning over a bench on Main Square (Hlavne namestie) in the centre of Bratislava. This soldier reminds visitors of Napoleon himself wearing a typical hat (Napoleon the 1st visited Bratislava in 1805, then in 1809 Napoleon's army blew up the Devin Castle near Bratislava). Tourists and locals both enjoy sitting on the bench with the soldier behind them.
Schone Naci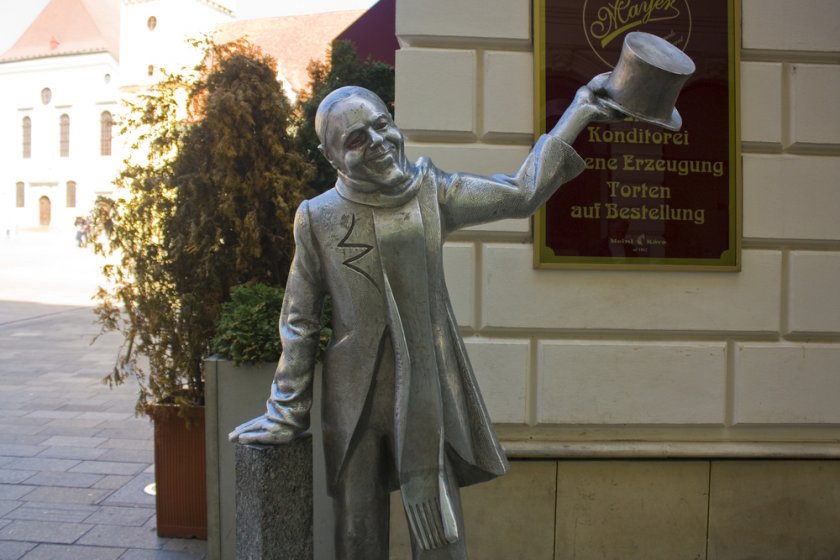 The stuff of Bratislava legends, Schone Naci was a well known figure in the early 20th century. A poor and mentally ill man, he paraded the streets of Bratislava in old, but elegant attire - a velvet frock, greeting passers-by with his top-hat and bowing courteously to ladies passing by.
Paparazzi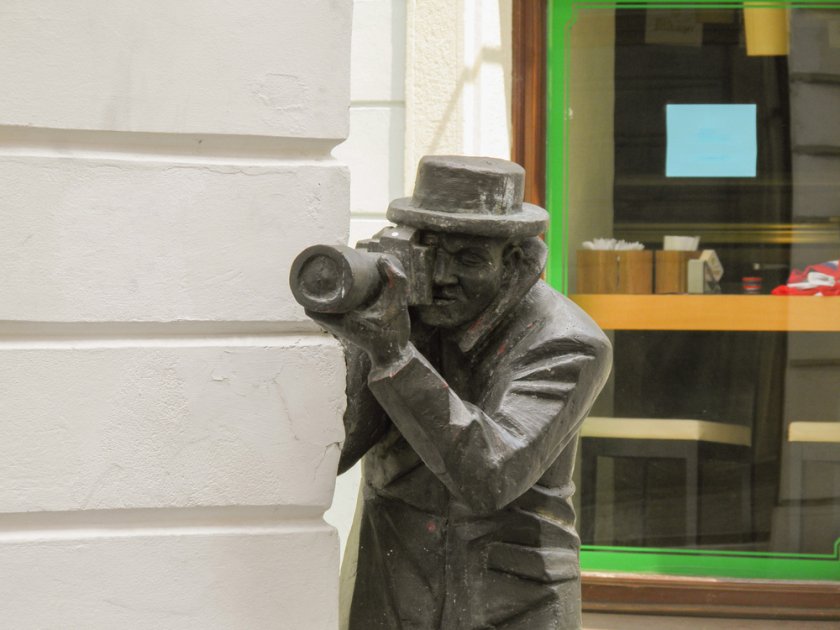 An even more recent addition adorning the eponymous restaurant in the Old Town, just round the corner from the Main Square.
Hans Christian Andersen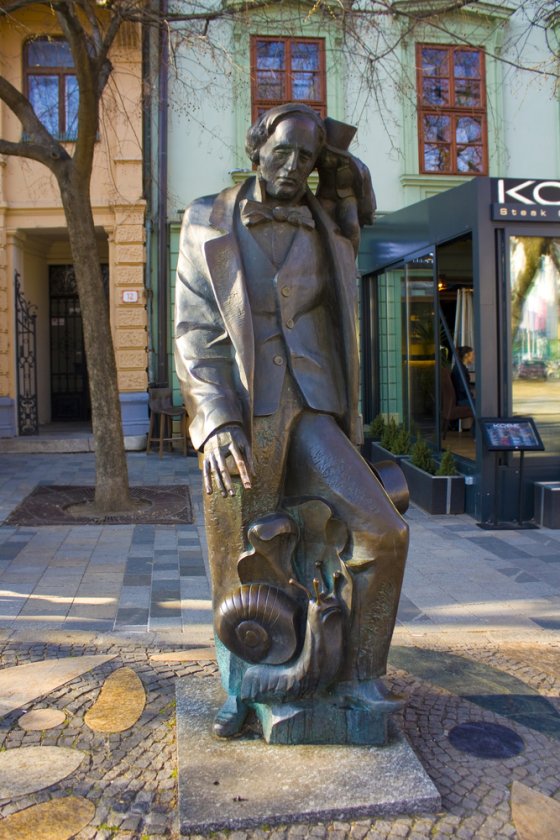 On the Hviezdoslav square there is a statue of famous fairy tale author. About Bratislava he said: If you want a fairy tale, your city is a fairy tale itself. After his visit he produced some of his masterpieces such as The Little Match Girl.