Bratislava by Private Speedboat
A review: Discover the beauty of Bratislava in a unique way!
Are you looking for a unique way to explore Bratislava? Then this tip is right for you! Sightseeing boat trips on the Danube are generally one of the most popular activities for tourists. But how about renting a private speed boat?
We tried a trip on speedboats offered by GetYourGuide and since we were so excited about the trip, we decided to write more about it.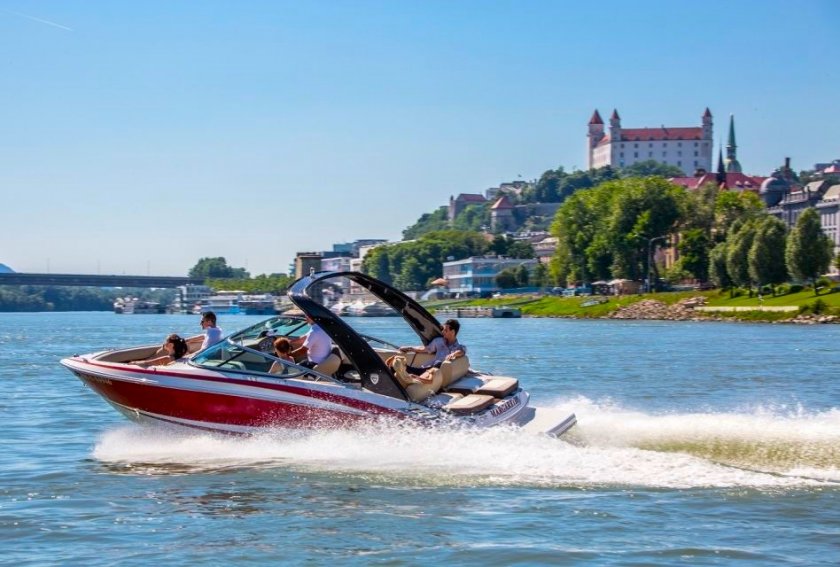 Source: GetYourGuide.com
Basic information about the trip
You can enjoy this trip with the whole family or a group of friends - booking is possible for up to 6 people. You can choose from three different trip options, which also differ in duration. Depending on your preference, try either a simple adrenaline cruise or one combined with some additional programme:
a cruise on the Danube without any stops - 60 minutes
a cruise with a stop at Devín Castle - 3 hours
a cruise with a stop at the Danubiana Gallery - a museum of modern art or the home of houseboats - Jarovce River Bank with possibility of swimming - 3 hours
Meeting point: the exact location is always mentioned in the booking details, but usually the adventure starts at Dvorak Embankment, which is easy to reach from the centre of Bratislava.

Here you will be greeted at the time of booking by a friendly and experienced captain who will also accompany you during the trip and will make sure you have a comfortable and memorable journey. Therefore you can just sit back and relax, enjoying the remarkable panorama of Bratislava and the beautiful nature surrounding the Danube River. As soon as we boarded the speedboat, the captain gave us a quick safety briefing and explained what we could expect during the trip.
The captain and guide in one person speaks Czech, Slovak and English and you can choose your preferred language when booking. So there is no need to worry that you won't understand when he tells you about the beauty of Bratislava.

What can you look forward to?
First and foremost, an adrenaline-fuelled and thrilling ride, with the boat crashing through the waves of the Danube and the wind whipping in your face. No, that's not really an exaggeration! You'll pass under some of the city's iconic bridges and see some famous sights from a whole new perspective.
If you choose the option with a stop at Devín (as we did), soon you will leave the city behind you and cruise past some of the more peaceful parts of Bratislava's riverbank, with greenery and nature all around. The view of Devín from the Danube is truly breathtaking!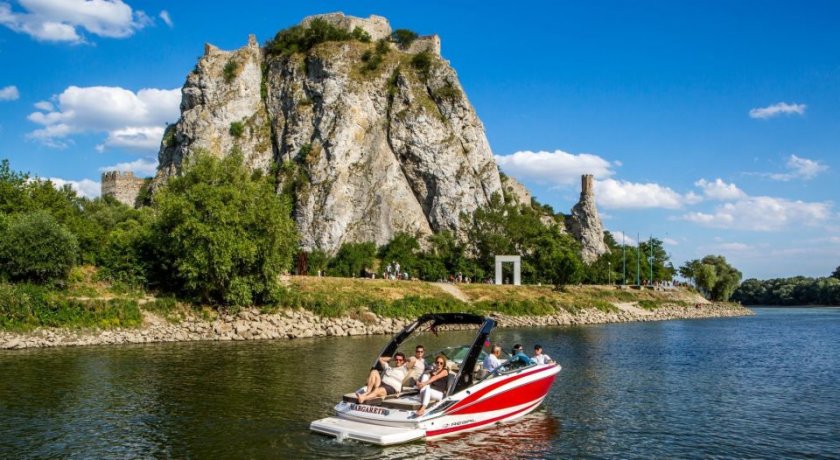 Source: GetYourGuide.com

How to book this adventure
Go to website GetYourGuide
Select participants, date of the trip and preferred language
Choose one of the three trip options and the specific time you want to rent your private speedboard
Confirm your reservation and then just look forward to your unforgettable adventure!
Or simply USE THE FORM ABOVE.

Why is this trip worth it, what did we like?
opportunity to see the city from a different perspective
easy and flexible booking with option to pay later
if something happens and you will be forced to change your plans, there's a free cancellation with full refund up to 24 hours in advance
privacy and comfort: you don't have to squeeze in with other cruisers or fight for a seat like on other boat trips
All you have to do is just get on the boat and enjoy the trip. An experienced captain or guide will take care of everything.
Perfect for everyone: adrenaline seekers and romantic souls alike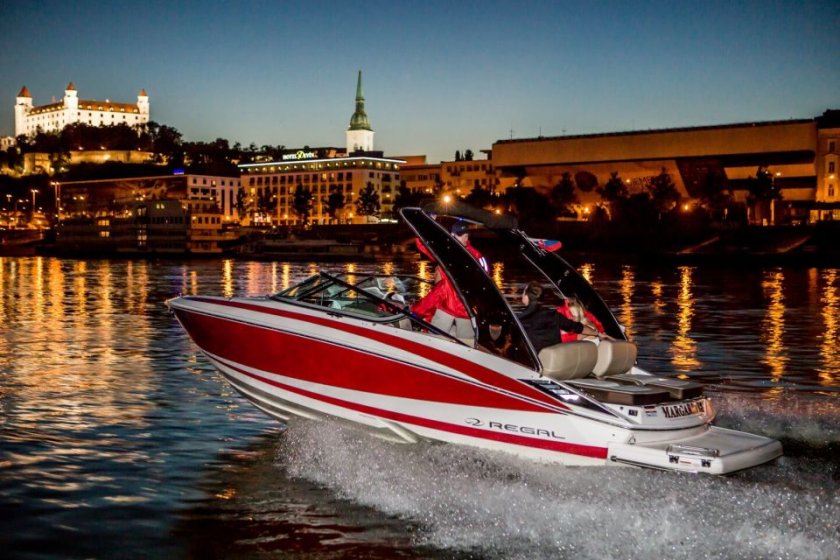 Source: GetYourGuide.com
GOOD TO KNOW (or how about some cons?)
It is probably not surprising that the realization of the trip depends on the weather. We therefore recommend checking the weather forecast before booking. And beware - reservations should be made at least 3 days in advance!
Overall, the Danube River speedboat trip was a fantastic experience. Everything from the booking to the trip itself went perfectly fine and we enjoyed it. Highly recommended to anyone visiting Bratislava. So do not hesitate and BOOK YOUR PRIVATE SPEEDBOAT right now!