Bratislava to Vienna
Bratislava and Vienna are two of the closest two capital cities in the world and, therefore, travelers commonly take trips from Bratislava to Vienna or vice-versa. There are several ways to travel from one of these cities to the other.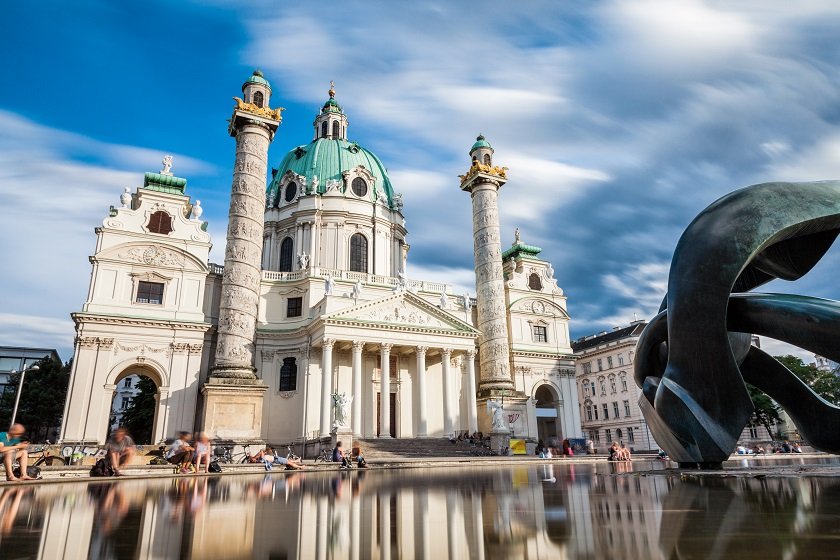 Train
The train schedule may be viewed online. The language of the website may be switched to English or German by clicking on the respective language in the lower right-hand corner of the homepage. To purchase tickets, buy them directly at Bratislava Main Train Station (Hlavna stanica) or Bratislava Petrzalka Train Station. Most trains go from these two stations to Vienna Südbahnhof Ostbahn.
The journey takes about an hour and a round-trip ticket only costs |11|. However, a one way ticket costs |12.70| from the main station and |18.10| from the Petrzalka station. With a round-trip ticket, it is possible to purchase a ticket for public transportation system in Vienna, which raises the cost to |14.60|.
The Vienna public transportation ticket allows the holder of the ticket to freely travel for 24 hours on the Vienna public transportation system. Buying a single trip ticket for public transportation in Vienna is |1.80| and a 24-hour pass is |5.70|. The round trip ticket is highly recommended for those planning on frequently using the UBahn during their trip.
Bus
One perk about traveling by bus is that connections may be checked online and reservations may be made and paid for online. Travelers will most likely begin at Bratislava, AS (Bratislava Bus Station) to Vienna, Flughafen (Vienna, Airport) or to Vienna, Erdberg.
The price of a one-way ticket is 5 € and 4,5 € with an international student card. A round-trip ticket costs 10 € and 9 € with an international student card. The trip from Bratislava to Vienna by a bus also takes an hour.
Boat
This journey takes 75 minutes, boats travel at a speed 60 km/h. You can enjoy spectacular views as you travel from city to city. A one-way ticket costs 35 €. The schedule and other information may be viewed here.
Car
Even though Bratislava and Vienna are only 64 kilometers apart, the drive between the cities takes up to an hour. Our website offers the option to order a personal vehicle with a driver via our verified business partners. We can offer a car for four passengers. The price |60| is for the whole car, not per person.
Ordering a car pickup from the Vienna Airport to any hotel or place in Bratislava is available upon request. For an additional charge, a limousine, a van for eight, or a microbus for fourteen people is available. Pickup in the city centre of Vienna can also be arranged. For more information, contact us on our website Taxi Vienna - Bratislava