Twin City Liner
The Austrian jet-propelled aluminum catamaran Twin City Liner offers fast and comfortable transport right from the center of Bratislava to the center of Vienna.
In Bratislava there is a landing stage on Rázusovo nábrežie close to the SNP Bridge (best bus and tram stop Most SNP). Twin City Liner operates only one route but during high season two boats are usually used so that cruises can embark several times a day.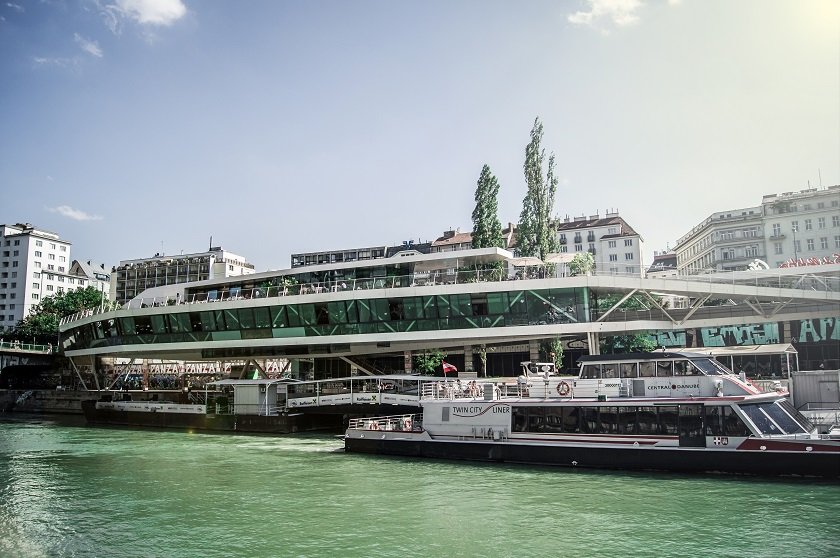 Fares: Between |20| and |35| (as of 1015) depending on the timetable, the exact timetable with fares can be found here
Check-in 30 minutes before departure, valid passport or a valid identity card is required
Cruise duration
Vienna – Bratislava 1 hour and 15 minutes, Bratislava – Vienna 1 and 30 minutes.
Our Bratislava Concierge service now offers ticket reservations and delivery - contact .
Besides the Twin City Liner there is also the Bratislava passenger shipping company Slovak Shipping and Ports – Passenger Shipping (SPaP-LOD). The information about SPaP-LOD cruises can be found in our article Boat Transportation and Cruises.