Bratislava History
Bratislava was always a meeting point of the trade crossroads in Central and Eastern Europe. In this article we are going to take you through the brief history of Bratislava, Slovakia.
Historical names
Bratislava was once also known as Braslavespurch, Brezalauspurc, Istropolis (during Matthias Corvinus/Matej Korvin's rule), Pozsony (Hungarian name), Posonium (Latin name), Pressburg (German name), Brezesburg, Preslawaspurch, Brezizbuch, Bresbuch, Presporok or Prespork (Slovak historical name), Wilson's City ("Wilsonovo" - when Bratislava was free town during few months after Wolrd War I).
History of Bratislava
History of Bratislava begins in 400 - 50 B.C.when an important Celtic town - "Oppidum" was established at the current territory of Bratislava city, Slovakia. During the 1st through 5th century territory of todays Bratislava is known as "Limes Romanum" - fortified border of Roman Empire. Bratislava Castle and Devin Castle became important centers during the Great Moravia ("Velka Morava") empire. Great Moravia (Moravia Magna in Latin) was established in year 833 and lasted until 10th century.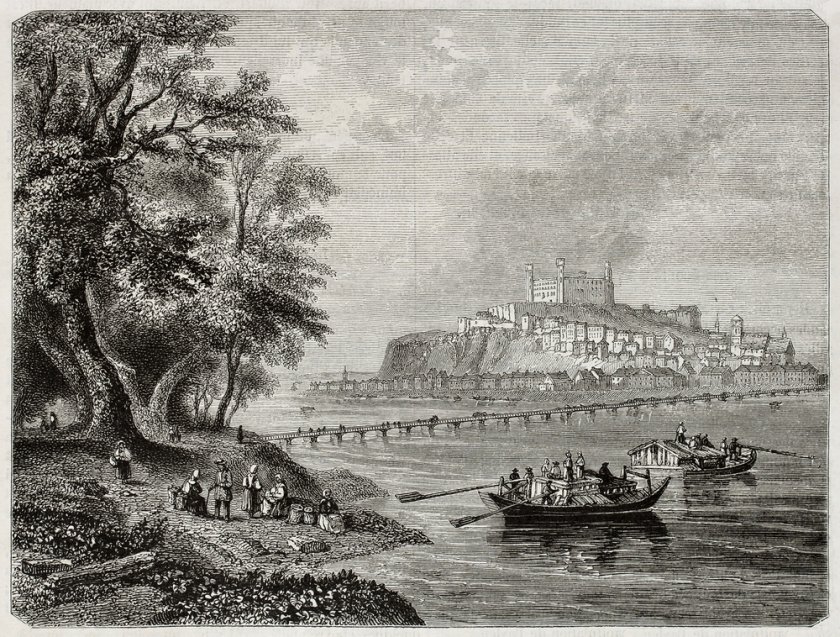 From year 1000 Bratislava is a port of Hungary, later Austria. In 1291 Bratislava receives town priviliges and in 1405 Bratislava becomes "free royal town". During years 1467-1490 Bratislava becomes a seat of important university Academia Istropolitana (Universitas Istropolitana) founded by Matthias Corvinus. Between years 1536-1784 Bratislava is the capital of Hungary.
Since the 18th century Bratislava is a important place of Slovak national and cultural movement, firstly led by writer Anton Bernolak, later by leader of Slovak national movement Ludovit Stur. In 1840 first railway in Hungary is built and connects Bratislava with Svaty Jur. This is shortly followed by train connection to Vienna (1848) and Budapest (1850). During the late 19th century Bratislava is heavily modernized and industrialized.
Bratislava - the capital of Slovakia
In 1918 Bratislava becomes a part of Czecholovakia, in 1919 the name "Bratislava" becomes the official name of the city. In 1919 Slovak Comenius University ("Univerzita Komenskeho") is founded. During years of World War II Bratislava becomes the capital of puppet fascist Slovak State directed by Germany.
In 1968 Bratislava becomes the offical capital of Slovak Sociaslist Republic. In 1989 communist regime is overthrown in peaceful Velvet revolution and Bratislava is the capital of Czechoslovak Federative Republic.
On January 1, 1993 Slovakia becomes independent state after the Czechoslovakia splits and Bratislava is the capital.