Bratislava Train Stations
Since the Middle Ages Bratislava has been a city at the crossroads between other major capitals such as Budapest, Vienna, Prague, and other important cities to the north. Many train stations were built at the end of the 19th and the beginning of the 20th centuries during the industrial revolution. However, some had to be demolished to make way for city expansion.
The following list of railway stations includes only those that may be useful to foreign travellers.
Bratislava Main Train Station Hlavna stanica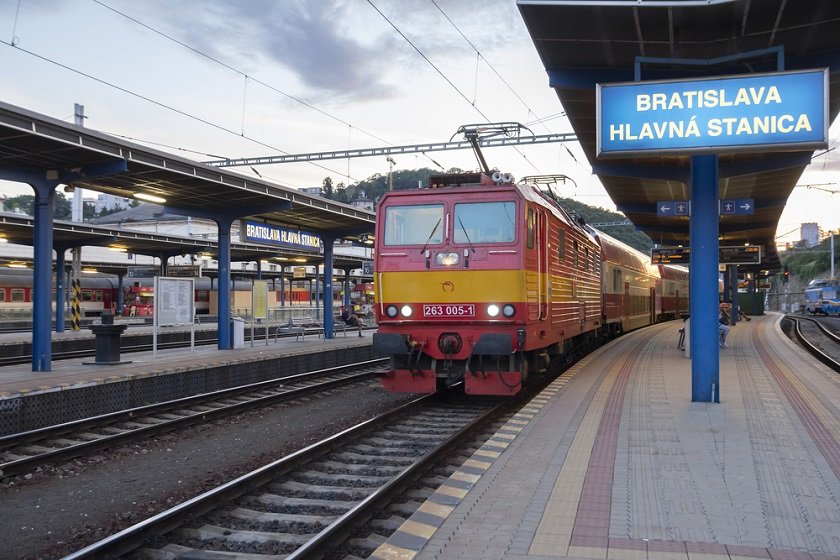 The Bratislava Main Train Station (Hlavna Stanica) is located close to the city centre and serves most of the international traffic. International trains, e.g. from Bratislava to Vienna, Budapest or Prague depart from this place. Moreover, Hlavna stanica is not only the most important train station in Bratislava, but also the main station for Bratislava public transport. Do you want to learn more about this train station? Click here!
Train Station Bratislava Petrzalka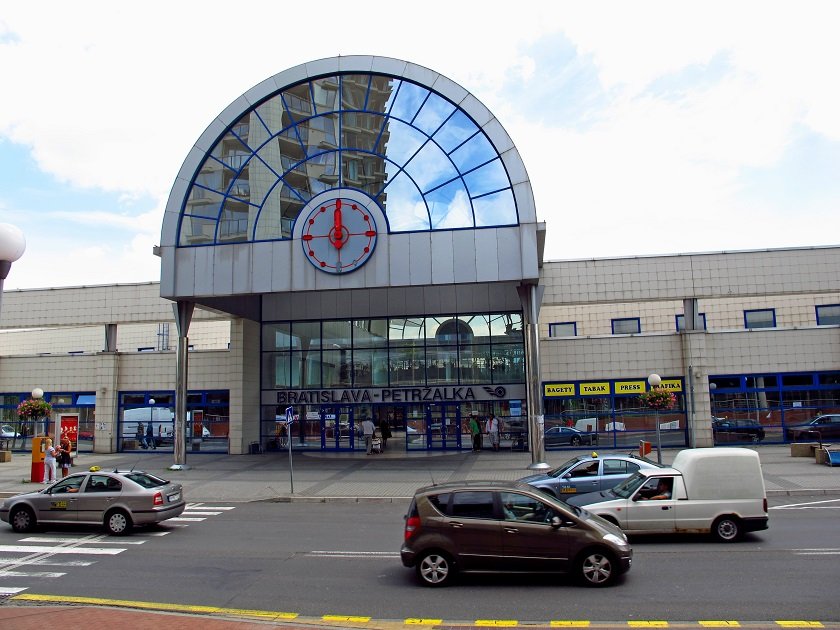 Bratislava Petrzalka train station is located in Bratislava within the Petrzalka district and is known mainly for its direct train connections to Vienna. There are many trains to other Austrian cities and Hungary as well. Petrzalka station is a great alternative choice if a particular train from the main station does not fit your schedule. More information about this railway station can be found here.
Train Station Vinohrady
Train Station Vinohrady is only 5 minutes by train from the main train station and handles most of the trains from the North, East, and South of Slovakia. Many express international trains stop here with the InterCity trains (IC) as the only exception, which pass right through. You can catch a train to other cities of Slovakia, the Czech Republic, Hungary and Poland from here.
Train Station Bratislava - Nove Mesto
Train Station Bratislava - Nove Mesto is located in the Ruzinov quarter. It is the second most important railway station in Bratislava in terms of passenger transport. This train station is mostly used by domestic trains, although some incoming international lines also stop here. Nove Mesto train station is suitable if you are considering visiting other Slovak cities or some destinations in Poland.
Train Station Vajnory
Train Station Vajnory is located in the Bratislava Vajnory district. Trains from the east of Slovakia stop here and the station handles mostly domestic traffic. This station is another good alternative if you are traveling to other cities within Slovakia or if Hungary is your desired destination.
Train Station Predmestie
Train Station Predmestie is located very close to the Vinohrady station. In the past, this station had been used mostly for industrial purposes and still handles some domestic trains till now. Nevertheless, this train station is not recommended very much as there are usually better connections from the stations mentioned above.
Train Station Devinska Nova Ves
Train Station Devinska Nova Ves is located in the Devinska Nova Ves district close to the Volkswagen factory. Some trains to and from Austria stop here.
Do you want to plan your train journey? Take a look here and find the perfect train connection for you.