TOP 7 reasons to visit Bratislava
Bratislava is sometimes compared to Prague, referred to as "Prague in a smaller edition". Probably the common history of both countries contributes to this, but this comparison is not appropriate. Really, do not say 'It's just like a mini Prague'. It´s a a lively, colorful city with its own atmosphere, identity, history and culture. This city has everything that Prague has - and even more. Still hesitating if Bratislava is worth a visit? Here are a few arguments that will convince you that you should include it in your travel plans.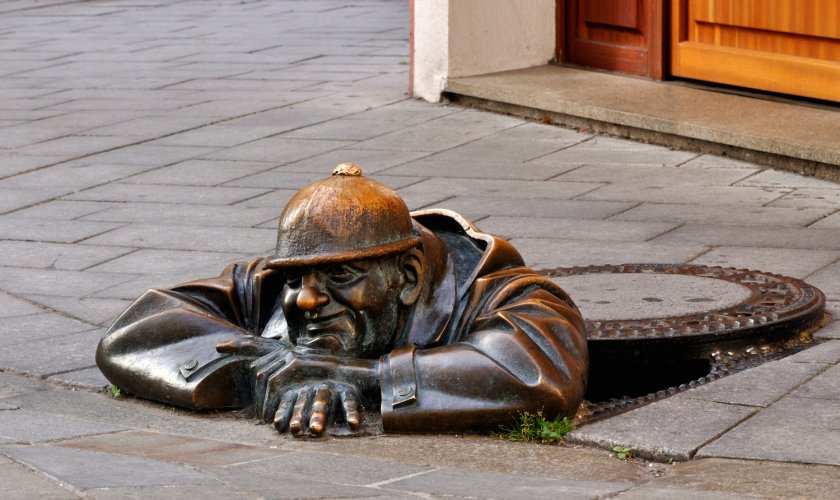 1. Unique location in the heart of Europe
Bratislava has always been of strategic importance as it is situated on the Danube and historically at the crossroads of important European trade routes. It is very close to the borders of three countries - Czech republic, Hungary and Austria, which is very convenient for tourists and makes it an ideal destination for those planning to explore the neighboring countries. What's even more - Bratislava and Vienna are the two closest capital cities in the world - the distance between them is approximately 55 km as the crow flies, therefore there are many ways to get from one city to another in just an hour.
Its location on the Danube also allows you to discover the city from a slightly different perspective, and it's no wonder that Danube cruises are so popular. Just try!

2. Overcrowded streets? Not at all.
Are you not a fan of crowds of people, stepping on each other's toes in the streets, and if you want to sit in a restaurant or café somewhere in the centre, you can hardly find a free seat? Great, we can assure you that this is not the case in Bratislava. Of course, there are more tourists in the high season, but it's still less crowded than other European cities.

3. A paradise for lovers of history and culture
For all history and culture lovers, Bratislava is almost a must-stop. It is a city filled with history and as you walk through the city you will find many references to times past. An example is the gilded crowns hammered into the cobblestones that mark the coronation route of the Hungarian kings. The era of communism is commemorated by a prefabricated housing estate in Petržalka, a bridge with a UFO view or various memorials to the fallen soldiers who liberated Bratislava from the Nazis. You can also try a special virtual tour that takes you back to the days of communism. During the year there are many cultural events, especially music festivals. And let's not forget about the many museums, galleries and exhibitions that are available to visitors, which bring Bratislava's past to life or give you a closer look at Slovak culture.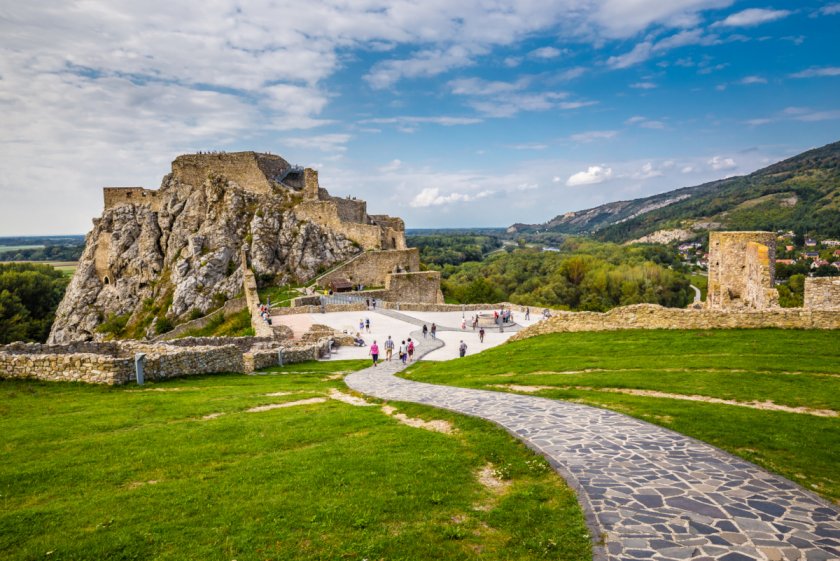 4. Nature wherever you look
Bratislava and its surroundings are full of parks, gardens, forests and vineyards. Right in the city centre you can find an oasis of peace in Sad Janka Krala or Medická zahrada. If you want to take a breath of fresh air, head to the Bratislava Forest Park. It´s a part of the Little Carpathians, a protected landscape area and an oasis of green for nature and sport enthusiasts, a popular destination for family excursions, a picnic with friends and a secret hideaway for romantic souls. A walk or ride along the banks of the Danube is also a great way to take a break from the busy streets. In summer, Zlaté Piesky natural swimming area is a popular holiday destination and also Danube banks turn into city beaches with bars and chill out zones. So why go to the sea? - Rather to Bratislava!

5. Tasty food and drinks
Slovak cuisine has been influenced by many nations and sometimes it's referred to as being heavy, however it's worth trying. Just like Slovak beer or wine. In Bratislava there are many restaurants specializing in national meals and the Small Carpathians Wine Region, to which Bratislava belongs to, is famous for great wine. However, if you are not looking for new tastes and prefer to stick to tried and known dishes, no worries, even those who prefer sushi, kebabs, pasta or other international dishes can have a good meal here.

6. Bratislava, the city that doesn't sleep
Bratislava is alive not only during the day, but also at night. Did you know that Bratislava was previously known also as Partyslava? There are many cool bars and clubs you can spend the whole night in. Maybe it's the good beer, maybe it's the lower prices, but the fact is that Bratislava is also a frequent destination for various stag parties.
However, if you're not into alcohol and partying, we still recommend staying on the streets after sunset and going for a night walk - the view of Bratislava lit up with lights from the castle, for example, is spectacular!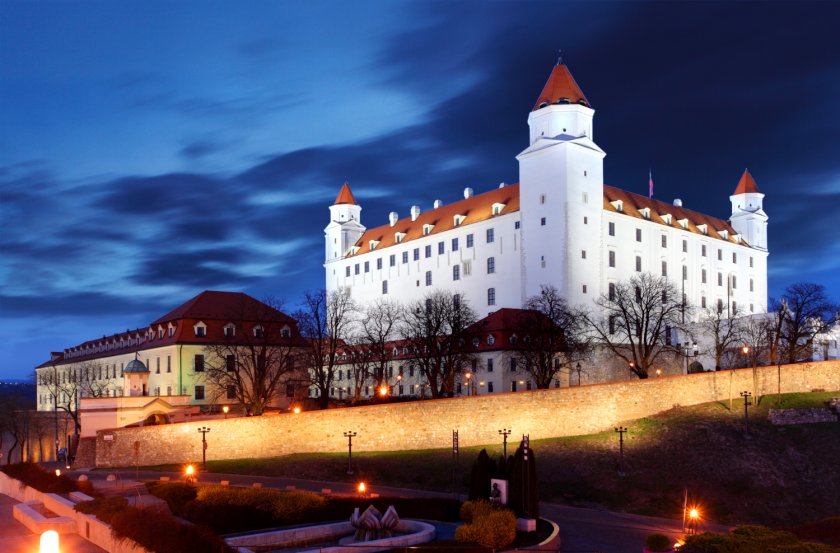 7. Strange statues: kitsch, or fun city enlivening?
If we were to name one thing besides the UFO bridge that is stirring, attention-grabbing and at the same time has its detractors, we must mention statues which can be found in the Old Town. The most famous one is "Cumil" - a working man peeping up out of a drain. As these statues are eye-catching, many tourists pose and take pictures with them. And why not? After all, it's really one of Bratislava's unique features.

In conclusion
So, do you already know the answer, why visit Bratislava? Yes, you´re right. Because this city offers everything: history, culture, art, gastronomy, nightlife, nature and…And you know what? Come and find out for yourself!