Come in Out of the Cold for some Cream of Garlic Soup
0 Comments
Posted by Jakub November 13, 2016 Leave a comment
As the weather grows cold and wet, it's going to feel good to have a warm bowl of soup on a cold day. Treat yourself and stop by "The Brewery" where we found a great bowl of cream of garlic soup in a delicious bread bowl |2.90|. Lots of restaurants have garlic soup in bread bowls, but this one is a step above the rest with its quality bread and soup that is so full of rich cream that you'll feel a little guilty for eating it.
Don't forget that the brewery brews their own beer on the premises as well. if you feel like a beer they have a delicious light beer (|1.90| for 0.5 liters) that is flavorful and better than any of the bottled "euro-beers."
Dare we say they have the best beer and the best garlic soup in town? Know of a better place? – tell us about it in the comments section.
"The Brewery" aka "BMP" aka "Bratislava City Brewery" aka "Bratislavsky Mestiansky Pivovar" is located at Drevena 8. Drevena is the little street that goes past Crowne Plaza between the Presidential Palace and Obchodna. The restaurant is housed in the former home of Pizza Hut and has two big copper beer brewing kettles in the front window. You can find more information about the brewery at their website: www.mestianskypivovar.sk.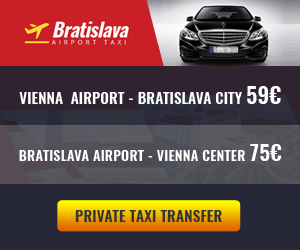 More for you