Bratislava has no plans to take makers of movie Hostel to court
0 Comments
Posted by Jakub November 13, 2016 Leave a comment
Bratislava, January 31, 2006 (BratislavaGuide.com) - Although the City of Bratislava found the terrifying depiction of the city in the blockbuster Hollywood movie Hostel absurd it had no plans to fight the filmmakers in court, a city spokesman told BratislavaGuide.com.
"Naturally, the manner in which Slovakia and Bratislava is depicted in the film is offensive and absurd to any judicious person," head of City Communications Department Milan Vajda told BratislavaGuide.com.
But he said the city saw fighting the filmmakers in courts for the unfair depiction harmful to the city's image as costly and ineffective. "A really effective response - although at least a medium-term one - is the systematic and strategic presentation of Slovakia abroad, destination marketing, branding and image building," he added.
In the film Hostel a secretive organisation Elite Hunting sells torture-chamber time with youths kidnapped from a hostel in Bratislava to rich foreigners. Roth has said in interviews the story was inspired by a website that offered visitors to shoot a person in Thailand in the head for a sum of money.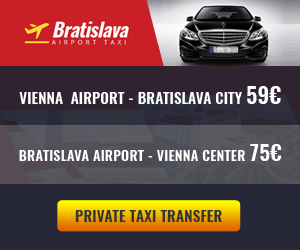 More for you