Events
Bratislava City Days 2018
April 2018
Source: visitbratislava.com April 22, 2018 - April 20, 2018
The Municipality of Bratislava opens its doors to all Bratislavians and visitors. Free entrance to city museums and attractions, free sightseeing tours, free tours by historical tram and many other interesting programmes and events. The event takes place in April 2018. Around the end of April, the mayor of the town was traditionally elected in Bratislava, based on a charter of the King Andrew III on granting municipal privileges in the course of a relatively long historical period.
BE A TOURIST IN YOUR OWN CITY
The Bratislava Tourist Board invites you to a series of thematic sightseeing tours given in Slovak as well as English and German. These tours let you learn interesting things about the capital's history and reveal the best that Bratislava has to offer. A complete list of sightseeing tours along with detailed information and times can be found here.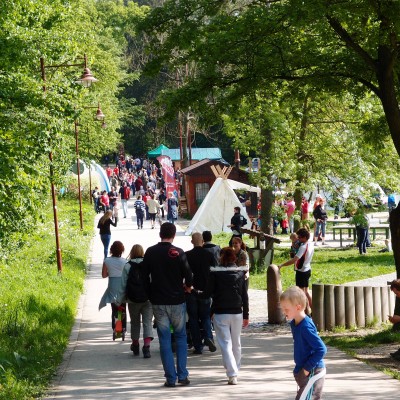 Other events in Bratislava
DAPHNE GUINNESS: THE QUEEN OF THE NIGHT

Source: visitbratislava.com April 26, 2018 - September 09, 2018

The multimedia exposition is actually a mosaic composed of works on which the author collaborated with the leading figures of photography such as Nick Knight, David LaChapelle, Indrani, and Luca Pizzaroni. "Daphne is a walking inspiration and her person...

DAPHNE GUINNESS: THE QUEEN OF THE NIGHT

RETRO MOTORCYCLES AT THE CASTLE

Source: visitbratislava.com August 03, 2018 - August 25, 2018

Exhibition project opened on the occasion of the 100th anniversary of the Czechoslovakia establishment. You will see more than 30 motorcycles of the post-war Czechoslovakia of brands JAWA and STADION, expanded by unique export exhibits Stadion S11, S22, S...

RETRO MOTORCYCLES AT THE CASTLE

Hummel Fest 2018

Source: visitbratislava.com August 11, 2018 - November 10, 2018

The "Hummel Fest 2018", an idea of Krisztina Gyöpös, winner of many international piano competitions, in cooperation with diverse institutions, is dedicated in remembrance to a unique personality, a "symbol of Bratislava" – J. N. H...

Hummel Fest 2018