Summer Club Incheba 2009
0 Comments
Posted by Jakub November 13, 2016 Leave a comment
Bratislava, May 13, 2009 – Between the 23rd of May and the 15th of September the Incheba building will open its summer club. Open only during the summer months Incheba's summer club offers a pool, some sand, and an array of beach going activities.
You can find the summer club at the outdoor section of the Incheba exhibition center on an area of about 17 thousand square meters. Besides the sand beach there will be a lot of space available for summer sports – two beach-volley ball courts, one sand football court, a tennis court, a petanque court, and table tennis courts to name a few. The best attraction though will be the 15 x 6,5 meter swimming pool. There will also be a place for children with a playground and a trampoline.
The summer club will be open day and night and will be providing different activities during those times. Aside from the general atmosphere the club also has numerous additional activities scheduled. For example, the leading electronic music festival, Wilsonic 2009, is going to take place at the Summer Club Incheba. A variety of sports tournaments as well as aerobic, acting, and dance classes will also be available. On Sundays the club will be featuring an entire program tailored for children.
The club is open every day from 10 am until 8 pm. The club is open at night on Monday, Tuesday, Wednesday, and Thursday from 8 pm until 1 am, and on Friday and Saturday the club remains open late until 3 am. On Sunday the club closes at Midnight. Food and ice cream is available at the club as is changing rooms, toilet facilities, emergency medical staff, and parking.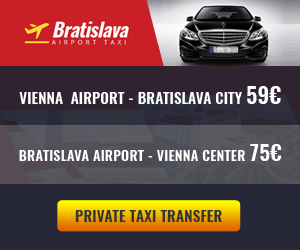 More information about the club can be found on www.summerclub.sk (only in Slovak).
The Incheba summer club is sponsored by the agency 4events, which is also promoting all the major events that will be taking place there.
More for you