Bratislava Hotels recommended by www.BratislavaGuide.com
0 Comments
Posted by Jakub November 13, 2016 Leave a comment
The February 24, 2005 summit will be most likely taking place in the Bratislava Castle. There will be traffic complications during the summit in and around the centre of the city throughout the two presidents' stay between February 23 when US President George W. Bush is expected to arrive and February 25 when the Russian President Vladimir Vladimirovic Putin is scheduled to depart.
The Media Centre for some 2,000 journalists expected will be located in the Incheba Exposition Center in Bratislava on the Danube River bank just across the New Bridge (SNP Bridge under the Castle). The centre is near a major highway and accessible both by car and public transport from anywhere in the city. Journalists are to make their own accommdation arrangements in Bratislava.
Most larger city centre hotels are now fully booked for the two delegations, both numbering in the hundreds. There are, however, still availabilities in hotels near the centre, which may be even more convenient in terms of traffic service for journalistscovering the summit and other visitors.
The following Bratislava hotels still have some availability for the period of the summit:
see /summit or call Bratislava Hotels and Travel Services team at +421 911 468 357.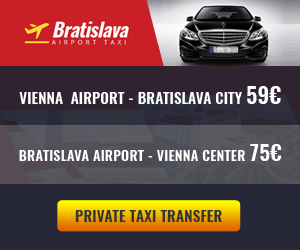 More for you