Christian Church Services in English in Bratislava
0 Comments
Posted by Jakub November 13, 2016 Leave a comment
By Daniel Sukup
Bratislava, December 21, 2010 (BratislavaGuide.com) - Being a tourist in a foreign country does not necessarily mean that there is no church service available for you. Many cities have religion services for foreigners and Bratislava is not an exeption. Below we have a list of places where you can attend services in English in Bratislava, depending on your faith.
The Bratislava International Church organizes weekly worship every Sunday at 9:30 am. This worship takes place in Maly Kostol (the Little Church), located on the corners of Panenska Street and picturesque Lycejna Street, just a 3 minute walk from the Presidential Palace. For further information look at the Bratislava International Church´s English language website.

St. Ladislav Catholic Parish has its own service in English every Sunday at 11 am. Their church is located in the centre of Bratislava on Spitalska street, opposite My (Tesco) shopping centre. More about the community can be found here on St. Ladislav´s English language website.

Another community that offers service in English is called CityLight. They meet for worship every Sunday at 5 pm at Zrinskeho 2 street. It´s just off of Palisady, near the Sulekova end stop of tram 208. More about this community can be found on City Light´s English language website.

The local Baptist community offers services too. Their services takes place at Sulovska 2 in Prievoz at 10 am. Their website offers good exact directions how to get there. Check out the Bratislava Baptist Church´s English language website.
Cirkev Bratska does not have service in English, but they provide simultaneous translation on headphones. It is a church that was built underground during communism. They trace their church´s origins back to the time of Jan Hus. Their services take place on Cukrova 4 street at 10 am and 5 pm every Sunday. Cirkev Bratska, at the time of writing did not have an English language website. Some of the information can still be understood with Google Translate and a little ingenuity. Cirkev Bratska´s Slovak website can be found here.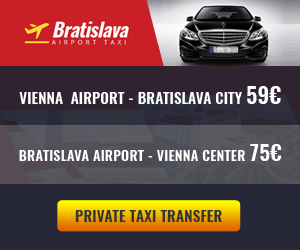 More for you