See great photos of Bratislava
0 Comments
Posted by Jakub November 13, 2016 Leave a comment
A short 2007 photo journey, a three girls' trip
Flickr from Bratislava
Visit this sizable private gallery, see here for an extensive set of photos around the city. A private collection of vibrant photos (including panorama shots) can be seen here and another one here. Bratislava photos features a flow of pictures of various Bratislava places and sights.
Another great collection, which includes both contemporary photos and scans of historical photographs and drawings of Bratislava can be found here.
Click here for some daytime and night photos as seen by a visitor to Bratislava.
A smaller set of images can be found here.
And another nice (albeit gloomy-looking) set is located here.
Here you can get an actual view of Bratislava by several webcameras in the city.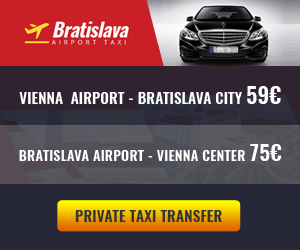 More for you