Bratislava's Eurovea sells one third of luxury apartments within weeks
0 Comments
Posted by Jakub November 11, 2018 Leave a comment
UPDATED March 22, 2008 - added information on reports of early apartment sales
Bratislava, February 8, 2008 (BratislavaGuide.com) - About a third of 254 apartments in Bratislava's central development Eurovea to be constructed in 2009 sold in the first three weeks of March 2008, the developer said,
Real estate agents King Sturge said.earlier apartments were on offer from |255593| for studios, |375901| for one-bedroom apartments, |507867| for two-bedroom apartments and |869680| for three bedrooms. Eurovea penthouses start from |1540197| but run to more than twice that amount.
Eurovea is billed as the new centre of Bratislava, the capital of Slovakia. It is under construction in a central location near the Danube river, close to Bratislava's picturesque Old Town.
The first phase of Eurovea developed by Ireland-based Ballymore Properties will involve the construction of the Pribina Gallery shopping mall, Pribina Place with 24,000 m2 of administrative space, a 5-star hotel with 207 rooms and a number of public spaces. A second phase with 1,000 riverside apartments and additional office and commercial spaces should follow.
The Eurovea River Place Apartments are exclusively handled by King Sturge with a newly open office in Bratislava.
[map|Eurovea]
See Eurovea visualisation video on Youtube and information on Eurovea opening.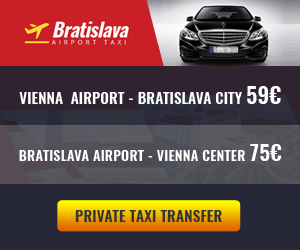 More for you