DanubeWings Launches Flights from Bratislava to Kosice, Poprad, Basel and Bologna
0 Comments
Posted by Jakub November 10, 2018 Leave a comment
Bratislava, January 23, 2008 (BratislavaGuide.com) - DanubeWings, an airline based in Slovakia, announced new flights from Bratislava on its turboprop ATR-72 aircraft.
From March 30, DanubeWings will operate flights from Bratislava to Kosice daily except Saturdays, with multiple flights on most days. Flights from Bratislava to Poprad will operate five days a week, Basel on four days and Bologna on two days.
Flights start from EUR 33 one-way including all taxes and charges and can be booked online at www.danubewings.com.
While the Bratislava-Bologna, Poprad and Basel routes are new, Danubewings will be competing on the Bratislava-Kosice route with the Bratislava-based airline Skyeurope.
From September 2009 the airline plans to add three additional destinations. Danube Wings is operated by VIP Wings (formerly VIP Air). Vip Wings was a leading Central European private jet operator. Danube Wings has one ATR 72 with 74 seats in its fleet with another unit arriving in the near future and a third plane planned for delivery next year.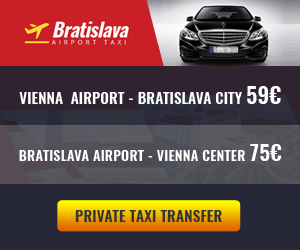 More for you