NEWS: Bratislava's Leading Italian Restaurant Antica Toscana wins Prestigious Certification
0 Comments
Posted by Jakub January 18, 2018 Leave a comment
Antica Toscana, one of Bratislava's most respected Italian restaurants, has been awarded the "Ospitalitá Italiana" certification, a sign of authenticity from Italy's main commercial associations.
Antica Toscana is located in Rusovce, one of Bratislava's suburbs, in a house with a genuine homy feel. It is run by Mirko Berretti, a half-Slovak native of Siena. "I go to Tuscany personally, to find products supplied directly by small family businesses that offer quality much higher than average," Berets told the Italian-Slovak Chamber of Commerce's Italoblog.
The "Ospitalitá Italiana" certification is awarded jointly by Unioncamere, a Chamber of Commerce Union and FIPE, a service industries association. The following criteria must be met by participating rastaurants:
- presence of Italian-speaking staff
- menu with a majority of Italian dishes
- description of ingredients in part of the menu with areas where they are sourced,
- 20% of wines certified PDO (protected geographical status),
- certified olive oil,
- Italian-qualified person on kitchen staff.
Antica Toscana meets all of these criteria but also the more important criterion of serving wonderful food and providing great value for money. It is therefore little surprise that at busy times the staff have to turn away guests without reservations or that it hold on of the top spots in Tripadvisor's rankings of Bratislava restaurants.
Find Berretti's interview with Italoblog in the video below (in Italian).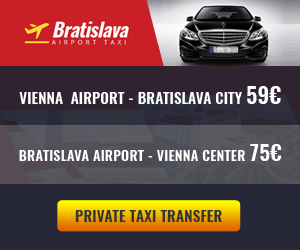 More for you