IIHF Releases Bratislava Schedule for 2011 World Championship
0 Comments
Posted by Jakub November 13, 2016 Leave a comment
Bratislava, August 20, 2010 (BratislavaGuide.com) - Organizers released the game schedule for the 2011 IIHF World Championship in Bratislava and Kosice.
Germany, hosts of the 2010 World Championship, will play Russia in the opening game at the Ondrej Nepela Arena on Friday, April 29, 2011 at 4:15 pm. On the same day at 8:15 pm Slovakia will play Slovenia.
The preliminary round with Groups A and D playing in Bratislava will continue through Wednesday, May 4. The qualification round runs on May 5-9 in parallel with the relegation round.
Subsequently, the quarterfinals, semi-finals and the final will all be played in Bratislava, with the bronze-medal game and final match scheduled for Sunday, May 15 for 4 pm and 8:30 pm respectively.
See detailed game schedule at IIHF site.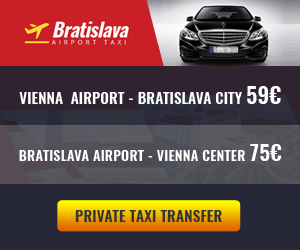 More for you